A quick, simple and extremely tasty recipe. Noodle pasta with soy sauce and vegetables is a perfect composition. With the addition of meat, it can take a dish to a completely different, amazing level, but the dish is also great on its own 🙂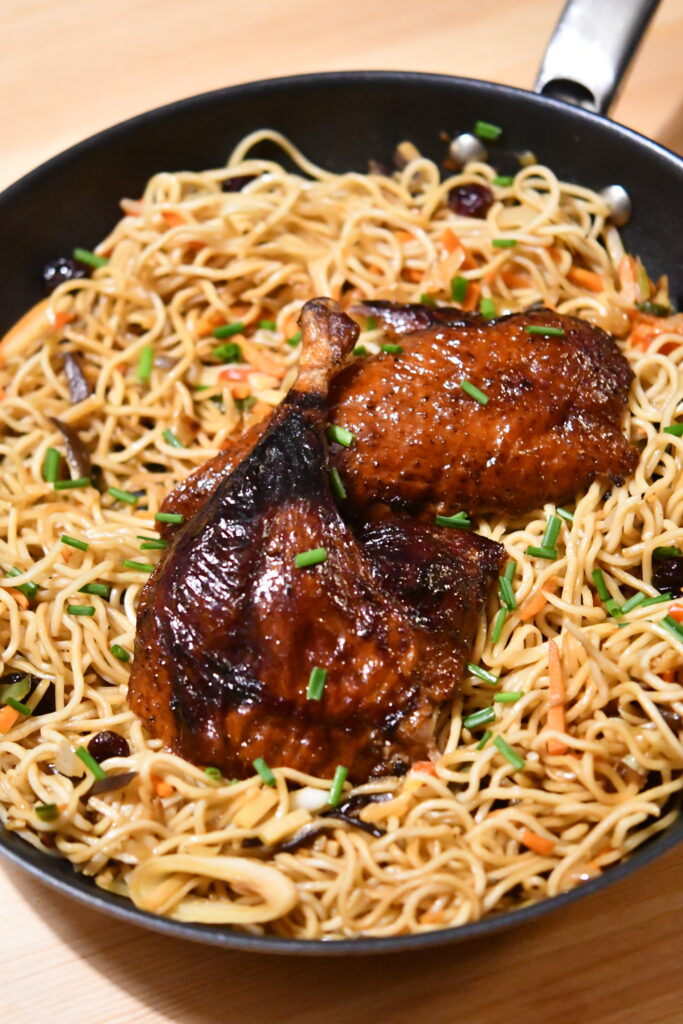 Ingredients:
200 g Chow Mein noodles cooked according to package instructions
1 small onion, chopped
2 garlic cloves, minced
250 g frozen Chinese mix (you can also use fresh chopped vegetables)
1 heaping tablespoon of butter
6 tablespoons of soy sauce
12 pieces of dried cranberries
pepper to taste
Procedure:
Heat the frozen vegetables in a dry frying pan over medium heat. When the water evaporates and the vegetables are thawed, i.e. after about 7 minutes, transfer the vegetables to a dish. If you have fresh vegetables, skip the previous steps. Melt the butter in the same pan, let it boil and turn into a light brown color. Add the onion and garlic, fry for a while. Add vegetables and fry together for 2 minutes. Add the cranberries and mix everything together. Add the cooked noodles, mix everything thoroughly and heat it. Pour over soy sauce and mix thoroughly. Season with pepper and mix again. The prepared dish can be eaten plain, or together with meat, such as duck 🙂
Enjoy!