I love this dish, the chicken is juicy, the meat comes off the bones, there is a lot of flavor in the skin. An easy to prepare dish with the typical flavors of Asian cuisine. The ingredients are easily available but together they make a delicious dish 🙂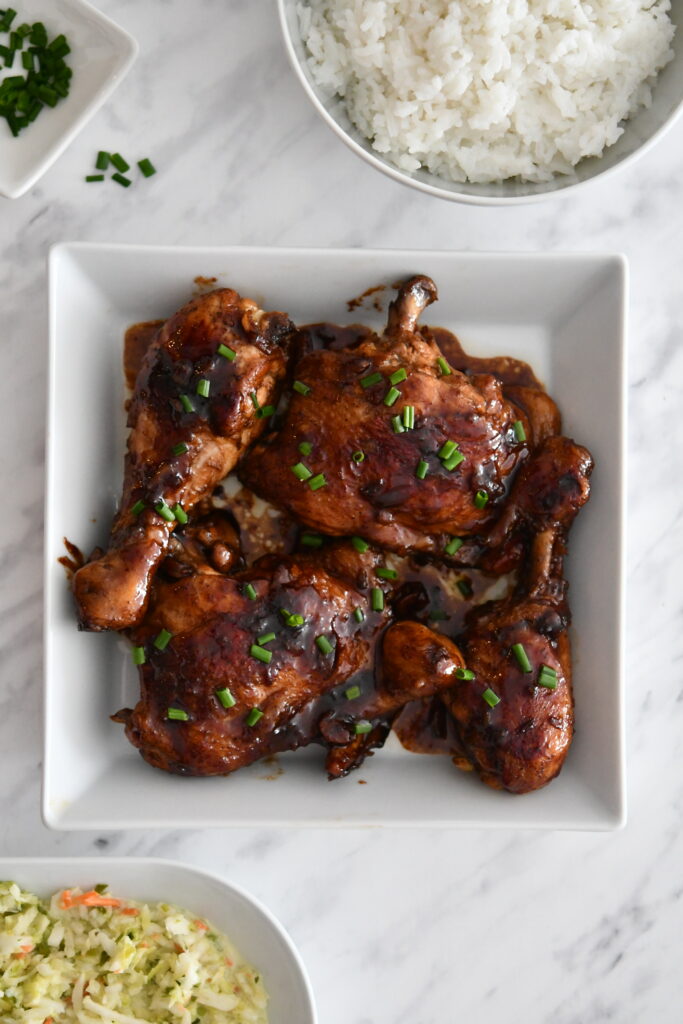 Ingredients:
500 g chicken (thigh or legs)
2 tablespoons of soy sauce
2 tablespoons of brown sugar
1 tablespoons of oyster sauce
thumb of ginger, sliced
2 garlic cloves, minced
salt and pepper
2 tablespoons of vinegar
oil for frying
1 tablespoon of chopped chives
Procedure:
Marinate the chicken in salt and pepper for an hour. Heat the oil into the pan over a medium heat. When oil is hot enough, fry the chicken until lightly brown. Add ginger, garlic, soy sauce, oyster sauce, sugar, pepper and salt to taste. Simmer until the liquid has reduced. Add vinegar and cook for 5 minutes or until sauce has thickened. Garnish with chopped chives. Serve with rice and favorite salad 🙂
Enjoy!