Preparation is as simple as preparing garlic sauce. The taste of this sauce is simply great, it goes well with sandwiches, cold cut meat, fried snacks such as french fries or with vegetables. You can easily enrich the taste of a dish 🙂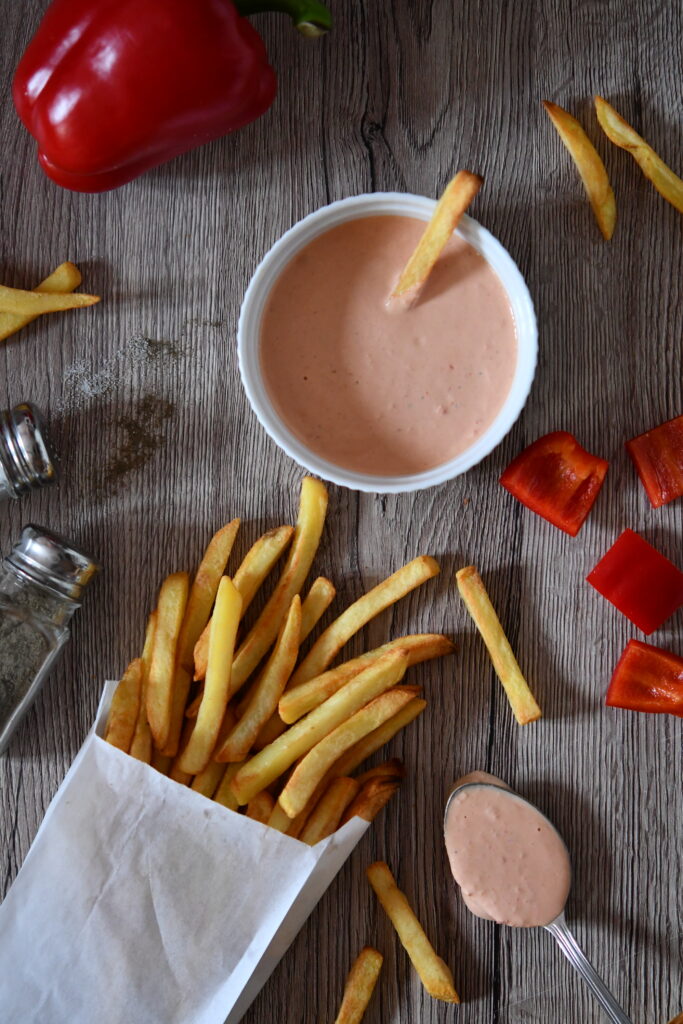 Ingredients:
3 tablespoons of mayonnaise
½ teaspoon of tomato paste
a piece of 2×3 centimeters of sweet pepper, very finely chopped
½ teaspoon of lemon juice
1/4 teaspoon lemon zest
salt and pepper to taste
Procedure:
Mix all ingredients thoroughly. Put it in the fridge for at least an hour for the ingredients to bite. Serve with meats, sandwiches or burgers 🙂
Enjoy!