Rib Eye steaks are distinguished by a large amount of fat, which carries the delicious taste of beef and gives the meat perfect juiciness. These steaks are made from entrecote. Preparation of such a steak is extremely simple, you should fry them to your liking, it's important not to overcook the steaks because they will then become dry and chewy 🙂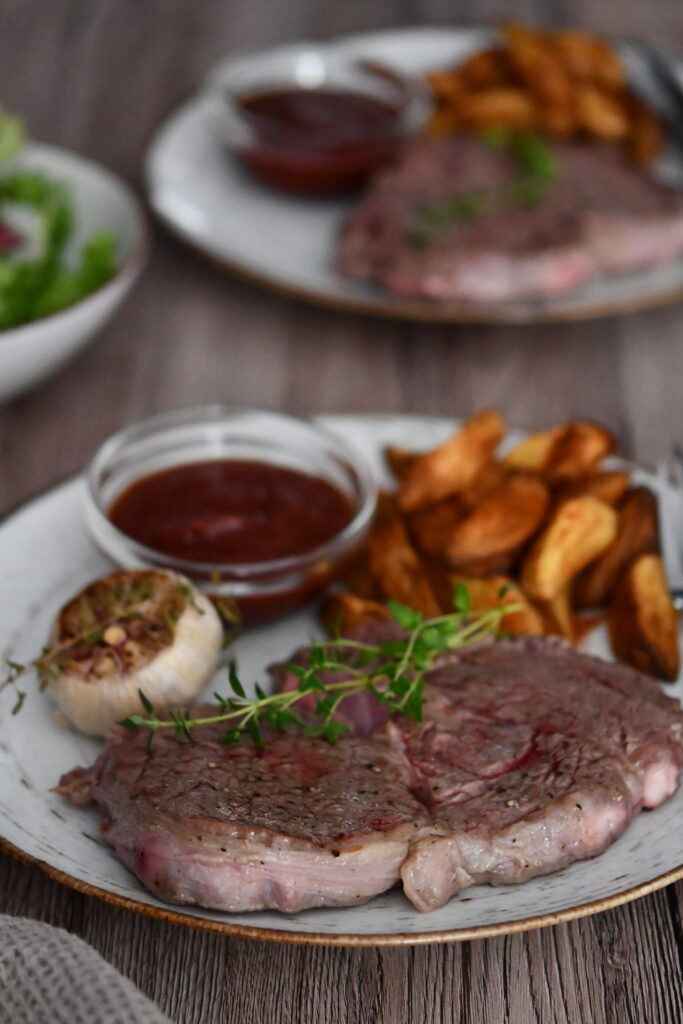 Ingredients:
2 rib eye steak, 200 g
2 tablespoons of olive oil
salt and freshly ground pepper to taste
Procedure:
Clean and dry the steak and let sit for 1 hour at room temperature. Season the steaks on both sides with olive oil, salt and pepper to taste. Heat a heavy pan such as a cast iron skillet over high heat. Place the steaks in the pan in a single layer. Cook for 4-5 minutes per side or until golden brown or up to what type of steak is done (I cooked rare steak because my Husband likes it). Once you're done, let the steaks rest for 10 minutes, garnish the steaks with thyme and serve with barbecue sauce and fries 🙂
Enjoy!