It is a very simple dish, extremely popular in Poland as a snack or appetizer. The success of this dish is its fresh, good-quality ingredients. This type of appetizer is often found at various occasional parties including a cold buffet 🙂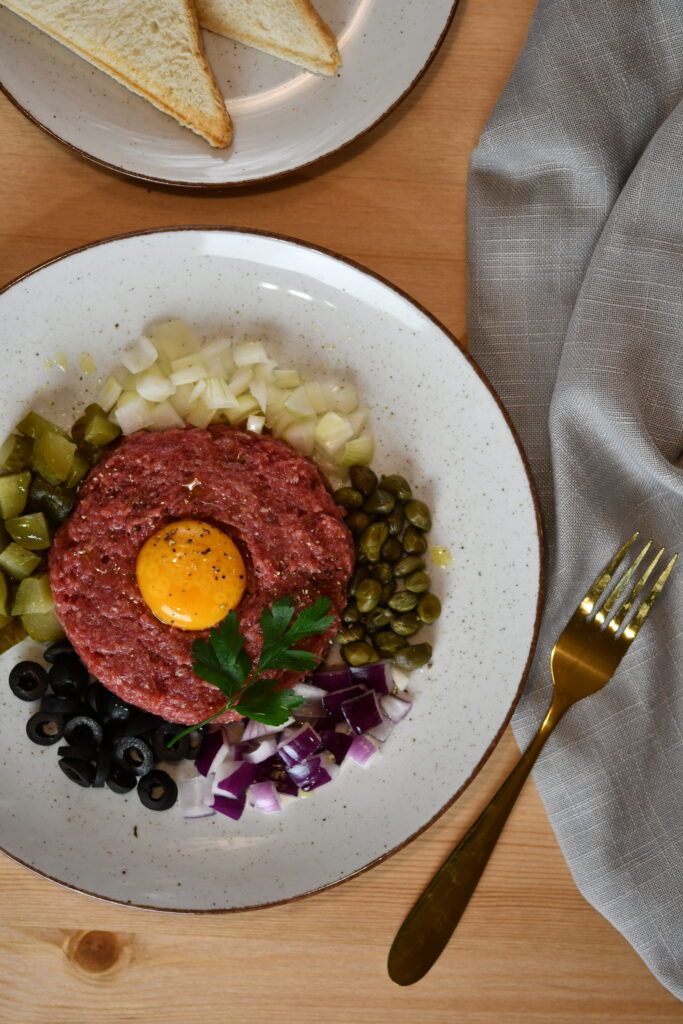 Ingredients:
250 g of finely ground beef (for example, tenderloin)
2 egg yolks
2 tablespoons of boiled water
1 tablespoon of oil
salt and pepper
To serve:
canned cucumbers diced
white and red onions diced
capers in vinegar
black olives cut into rings
ground pepper and salt
Preparation:
Mix the meat with one egg yolk, water, oil and season with salt and pepper. When the ingredients are well mixed, form a round shape on the plate with a hollow in the center. In this middle, add the yolk and arrange all the ingredients for serving around the tartare. Sprinkle it all with freshly ground pepper and salt 🙂
Enjoy!