Beef steak has a lot of flavor in itself, so it doesn't need any extra herbs. Salt and pepper are enough, but you can also combine it with garlic or, for example, thyme. Unfortunately, sometimes the steak can turn out rubbery, so here I present you a recipe for a delicious steak that will be juicy and slightly crispy, which is simply perfect 🙂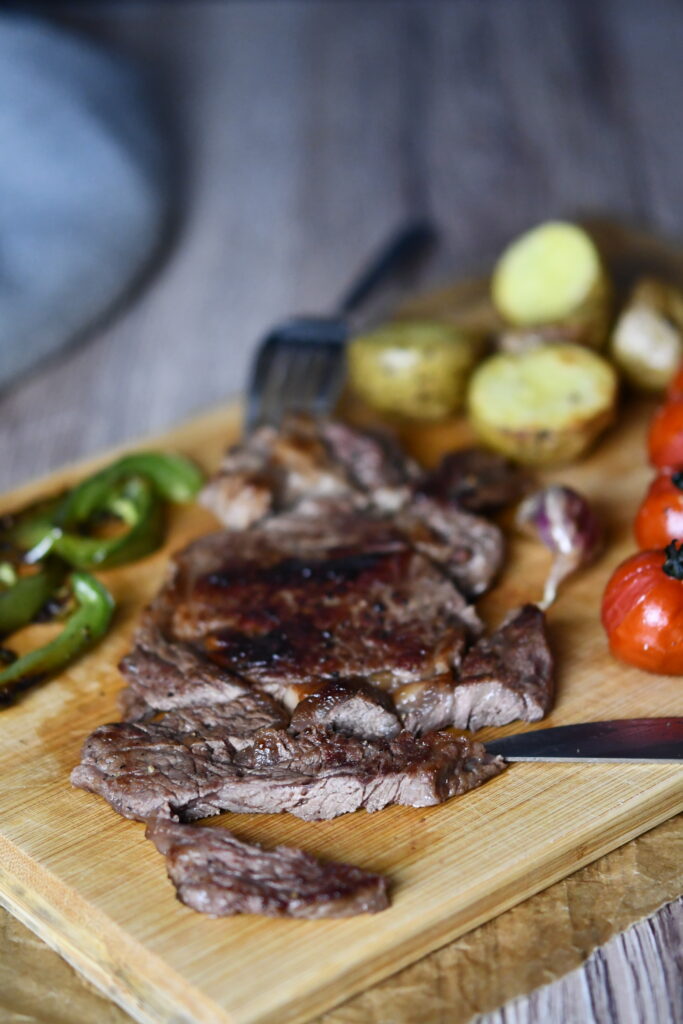 Ingredients:
1 entrecote beef steak (about 150 g)
spoon of olive oil
salt and pepper to taste
Procedure:
Take the steak out of the refrigerator about an hour before frying, because if you are frying a cold steak it may be fried on top and raw inside. Rub the steak thoroughly with oil, salt and pepper. Preheat a pan without fat over high heat. Put the steak in the pan and fry it for a minute. Turn over and cook for another minute. In total, you need to turn the steak 6 times. This means you should fry your steak for 6 minutes. You can also fry a steak for 3 minutes on each side, but somehow I like frying for a minute better because the steak seems more tender. Let the steak rest for 10 minutes to let the juices rest. Serve with baked vegetables 🙂
Enjoy!