Raspberries are in season, so make the most of these fruits. As I am a fan of Lotus biscoff, I decided to combine these wonderful fruits with this delicious cream. The result is a dish that works well as a dessert, breakfast or everyday snack. Delicious, simple and beautiful!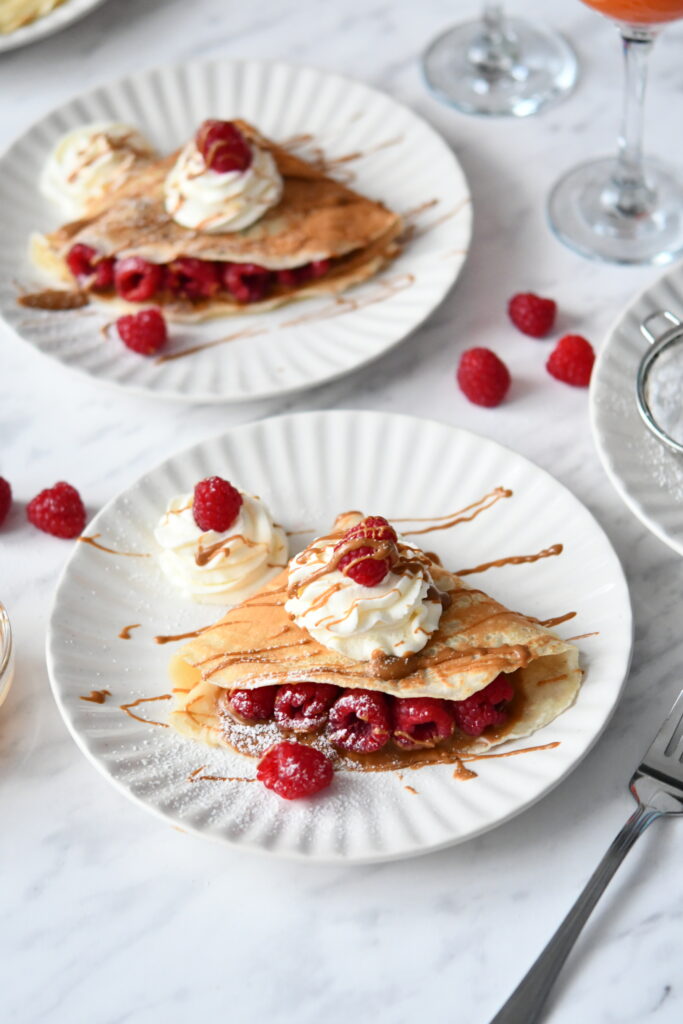 Ingredients:
1 ¾ cups flour
1 teaspoon vanilla sugar
pinch of salt
2 eggs
2 cup milk
oil for frying
powdered sugar
a handful of fresh raspberries
lotus biscoff spread
Procedure:
Sift in the flour in a big mixing bowl. Add vanilla sugar, salt and eggs and slowly mix. Pour in the milk and mix until well combined and turns into a smooth batter. Spray a small skillet with oil over a medium heat. Pour about ¼ cup of batter into the pan. Turn the pan from side to side to create an even circle. Cook for about 1-2 minutes on each side. Transfer to a dish. Repeat the process until it's finished. Spread each crepe with 2 tablespoons of biscoff spread and add some raspberries then fold. Serve it with whipped cream, some raspberries, powdered sugar and drizzle with melted biscoff spread (after heating in the microwave) 🙂
Enjoy!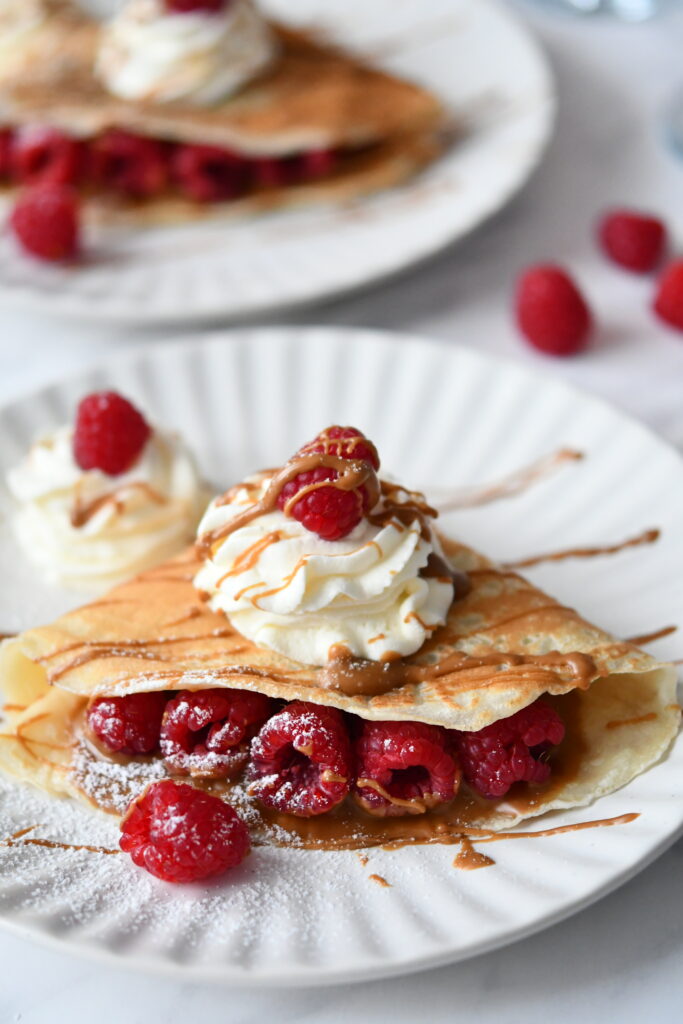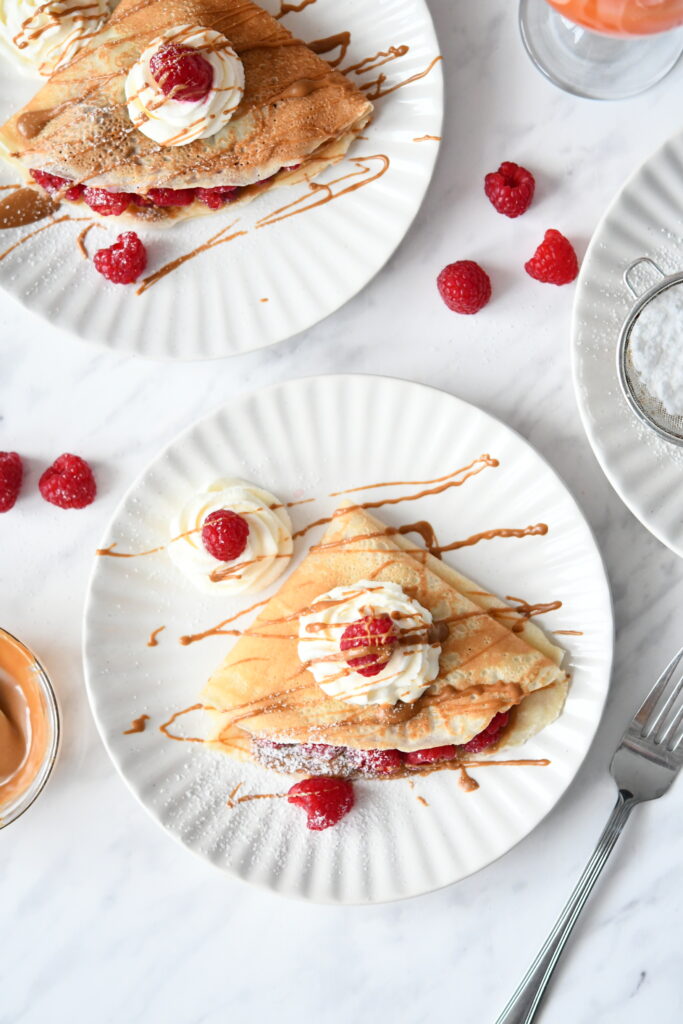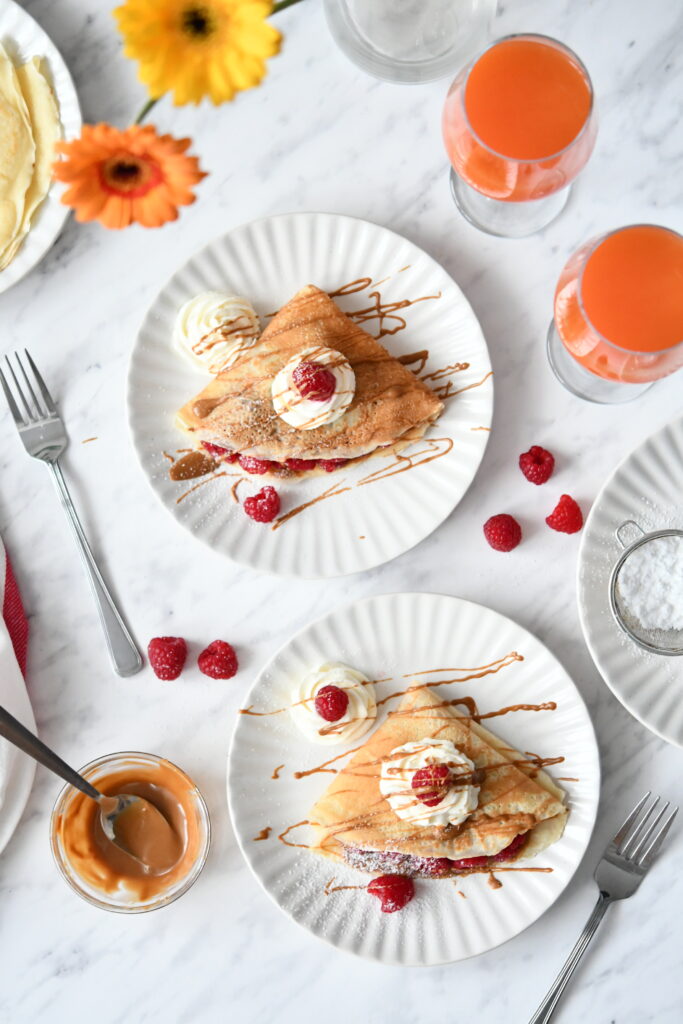 cream
,
creamy
,
easy recipes
,
egg
,
flour
,
lotus biscoff
,
lotus
,
milk
,
oil
,
pancake
,
powdered sugar
,
raspberries
,
salt
,
sugar
,
sweet cream
,
sweets