A great idea for a simple but delicious dessert for everyone. You can feel like a vampire for a moment while eating ice cream with a raspberry sauce toppings. Vampire teeth for decoration can be both candy and plastic, little gourmets will be pleased with both the souvenir and the candy 🙂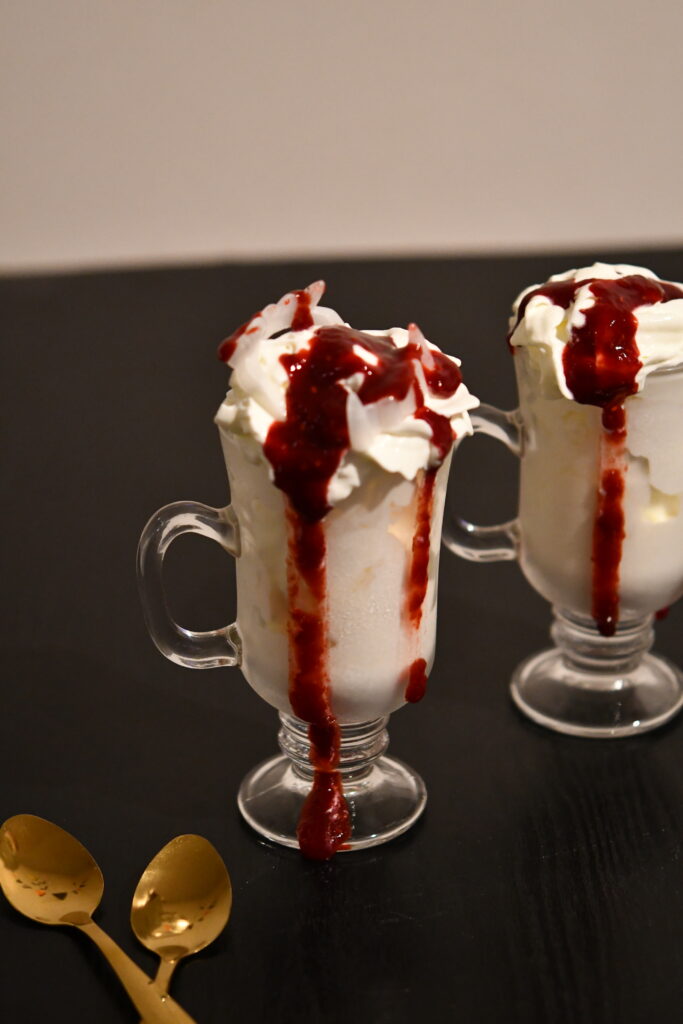 Ingredients:
250 g frozen raspberries
3 tablespoons of sugar
1 tablespoon lemon juice
4-5 scoops of cream ice cream
whipped cream
Procedure:
Combine the raspberries, sugar and lemon juice into a small saucepan. Bring to a boil. Break the raspberries using a fork and simmer until they become soft and juice has thickens. Pour through a strainer to get rid of the seeds. Allow to cool. Once cool, scoop the ice cream into a glass. Top with whipped cream. Drizzle with raspberry sauce. Decorate it with a vampire teeth toy.
Enjoy!