Mostly sushi is made of rice and raw seafood, but this time I decided to prepare one of my favorite sushi-style baked fish. A tasty, slightly spicy dish is great as a healthy, fragrant, light dinner 🙂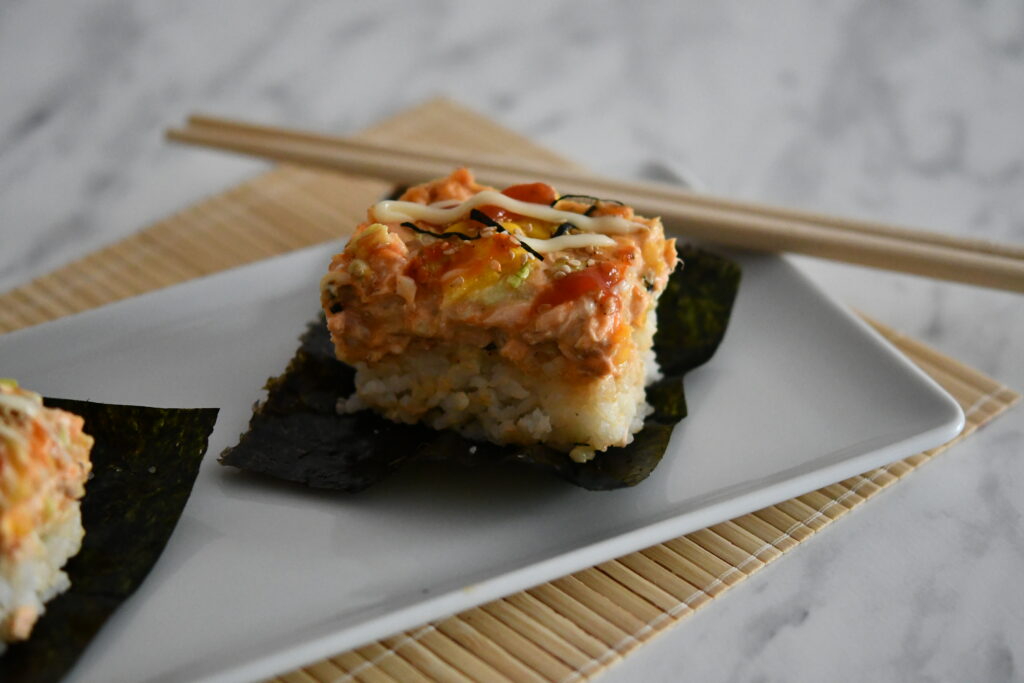 Ingredients:
Sushi Rice:
3 cups of freshly cooked sushi rice
2 tablespoon of rice vinegar
½ tablespoon of sugar
½ teaspoon of salt
Furikake:
2 tablespoon of sesame seeds
1 sheet of roasted seaweed (i use nori sheets), cut into small strips
a pinch of salt
a pinch of sugar
Toppings:
270 g salmon
½ cup of ripe mango, diced
½ cup of cucumber, diced
1 ½ tablespoon of mayonnaise
2 tablespoon of sour cream
1 tablespoon of Sriracha (add more if desired)
salt and pepper, to taste
additional roasted seaweed sheets
Procedure:
Sushi Rice:
In a small bowl, combine vinegar, salt and sugar. Mix until salt and sugar are totally dissolved. Pour in the mixture into the freshly cooked rice and toss until well combined.
Furikake:
Toast the sesame seeds in a pan over a low heat until it turns into golden. Add the nori strips and mix. Season with salt and sugar.
Toppings:
Preheat the oven into 180°C. Line a baking pan with foil then brush with cooking oil. Place the salmon on the prepared pan. Sprinkle with salt and pepper on top. Bake for 15 minutes. Remove skin from salmon. Shred the salmon meat using a fork. Set aside. Adjust the temperature of the oven into 200°C. In a bowl, combine salmon meat, mayonnaise, sour cream, mango and cucumber (leave 1-2 tablespoon of mango and cucumber for toppings). Season with salt and pepper. Mix thoroughly.
Grease a 8×6 inch (12x20cm) rectangular baking glass. Spread the sushi rice evenly and press down using the spoon. Sprinkle a half of the furikake on top of rice. Add the toppings then spread evenly. Sprinkle the remaining mango, cucumber and the furikake on top. Drizzle with mayonnaise and sriracha. Bake into the oven for 10-12 minutes or until the top turns into golden brown. Serve it with a sheet of roasted seaweeds.
Enjoy!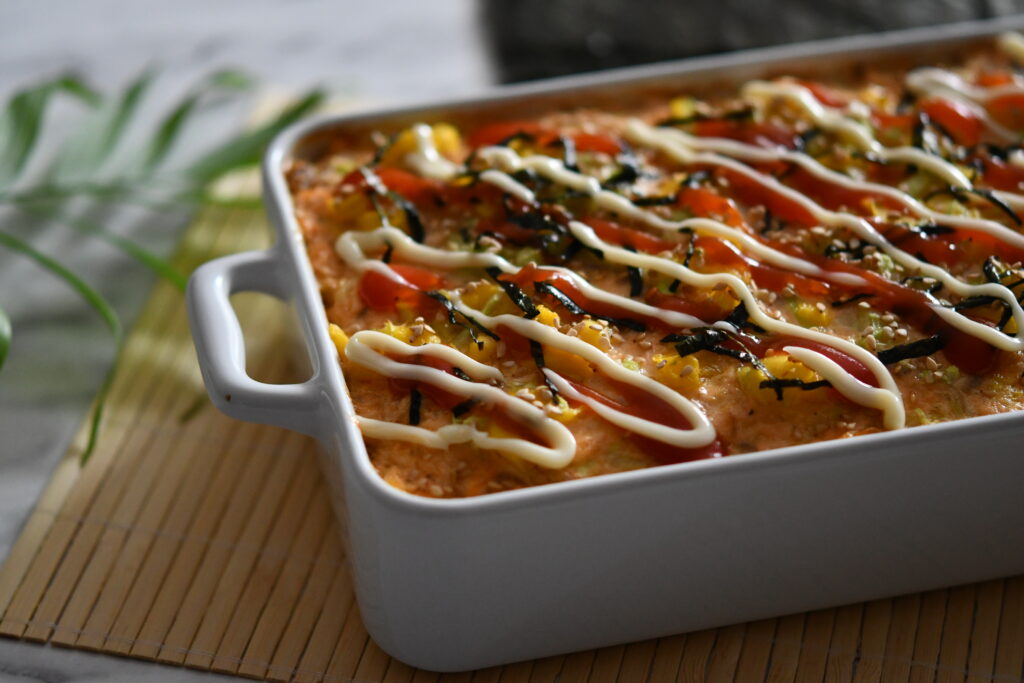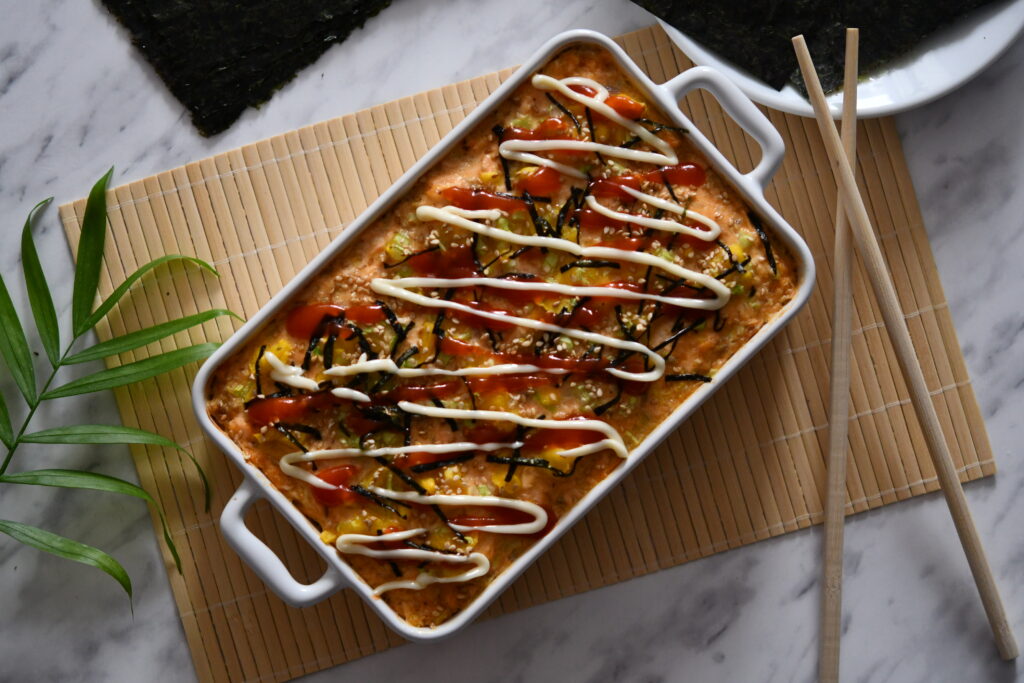 asian
,
balsamic vinegar
,
cream
,
cucumber
,
fish
,
mango
,
mayonnaise
,
nori
,
rice
,
salmon
,
salt
,
sesame seeds
,
sriracha
,
sugar
,
vinegar