A very simple casserole and extremely tasty. The preparation is one pot, so that all ingredients are flavored, the preparation time is really fast and the taste is great. Great pasta casserole with minced meat and sweet tomato sauce 🙂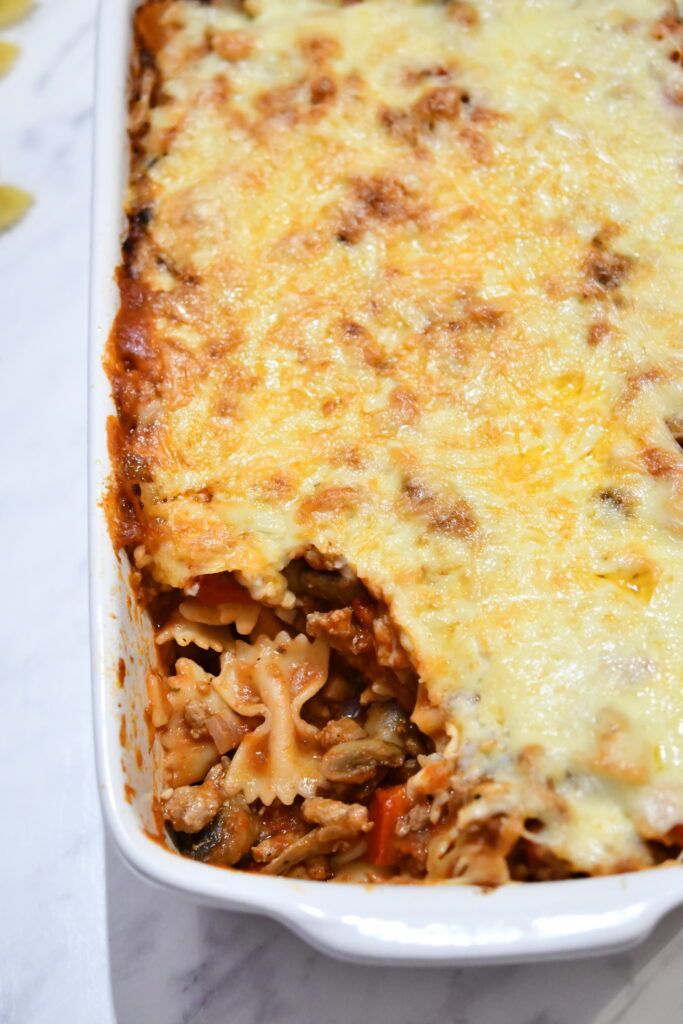 Ingredients:
700 g of minced pork
250 g of farfalle pasta
1 onion, diced
3 garlic cloves, minced
250 g mushrooms, sliced
800 canned tomatoes
½ glass of water
1 red pepper, cubed
a few black olives cut into rings
1 teaspoon of oregano
½ teaspoon of sugar
salt and pepper to taste
oil for frying
200 g of grated cheese
Procedure:
Heat the oil in a pan and sauté the meat. Add the mushrooms, peppers, garlic and onion and fry together until the vegetables are tender, about 7 minutes. Add the tomatoes with the pickle, olives, water, sugar, oregano, pepper and salt, and mix thoroughly. Add uncooked pasta and cook covered for about 15 minutes, until pasta is al dente. Possibly season to taste. Transfer the contents of the pan to an ovenproof dish and sprinkle the top with grated cheese. Bake in an oven preheated to 180°C (top – bottom) for about 20-25 minutes, until the cheese is golden brown. You can serve a casserole with béchamel sauce if desired 🙂
Enjoy!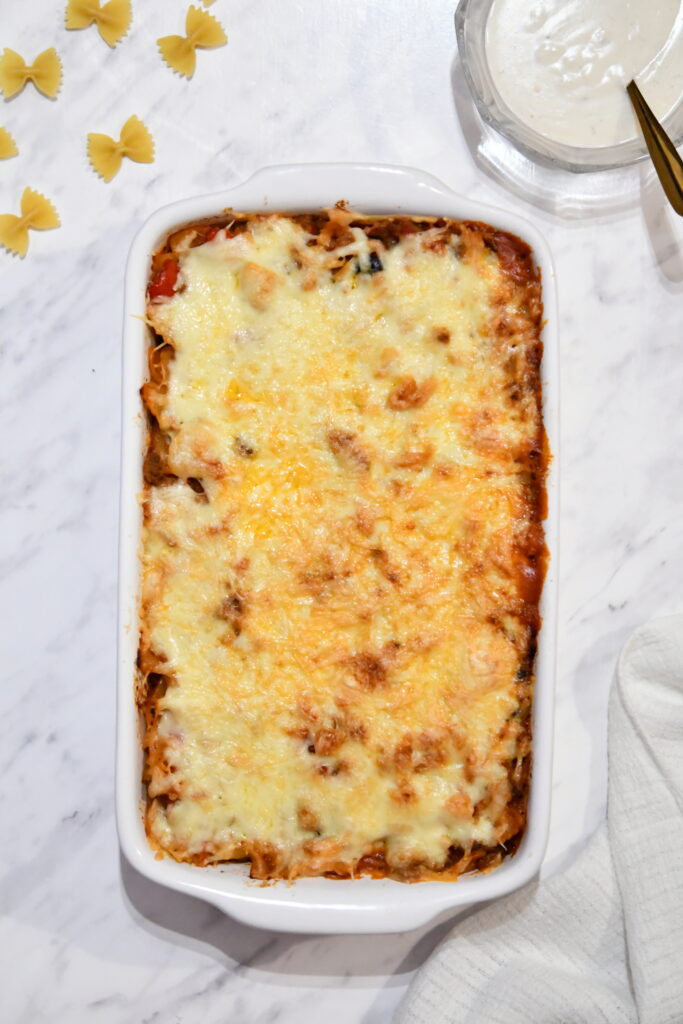 bell pepper
,
cheese
,
easy recipes
,
fast recipies
,
garlic
,
mushrooms
,
oil
,
olives
,
onion
,
oregano
,
pasta
,
pepper
,
pork
,
salt
,
sugar
,
tomato sauce
,
tomatoe
,
water