This is a recipe for Polish freshwater fish, but for such cutlets you can easily use other favorite fish with white meat. The method of preparing fish cutlets is very similar to the classic minced cutlets, but we get a delicious taste of fish here. With the addition of bacon, onion, garlic and other additives, we get a great delicacy perfect for lunch and a snack for various occasions 🙂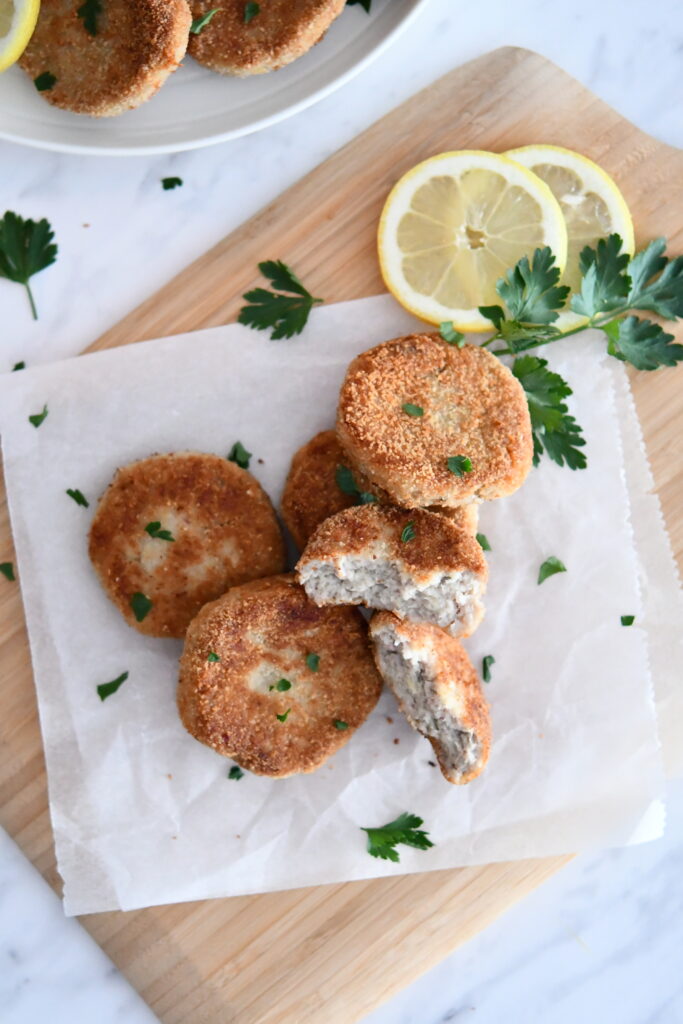 Ingredients:
500 g of cleaned and ground roach
200 g of smoked ground bacon
3 cloves of garlic squeezed through the press
1 ground onion
150 g fine-mesh potatoes (without water) the juice of half a lemon
5 tablespoons breadcrumbs + breadcrumbs for coating
1 egg
salt and pepper to taste
frying oil
Procedure:
Mix the fish, bacon, garlic, onion, potatoes, lemon juice, five tablespoons of breadcrumbs, egg, salt and pepper thoroughly in a bowl. Form small cutlets, roll in breadcrumbs and fry in hot oil on each side until golden brown. Repeat the process until the fish mass is exhausted. Cutlets are great for dinner or as a snack 🙂
Enjoy!