An easy dessert recipe yet a delicious one. A crunchy almond base filled with sweet and creamy white chocolate with mascarpone cream that melts in your mouth and topped with fresh blueberries! Worth using those sweet fruits especially in this season! 🙂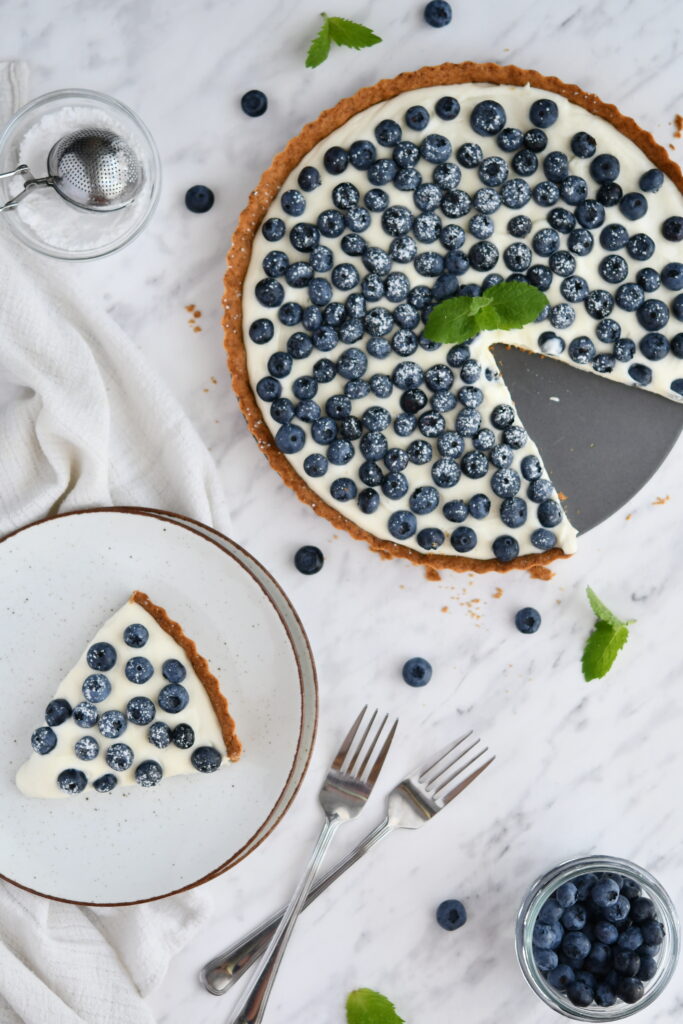 Ingredients:
Crust:
200 g flour
50 g almonds
90 g confectioner's sugar
pinch of salt
1 large egg
110 g chilled butter, cut into cubes
lemon zest to taste
White Chocolate Mascarpone Filling:
100 ml milk
100 mil heavy cream
220 g white chocolate
250 g mascarpone
fresh blueberries
Procedure:
Crust:
In a food processor, pulse almonds until broken into small crumbles. Add flour, sugar, salt, egg and pulse until well combined. Add the butter and pulse again until the mixture turns into large crumbs. Form into a large dough and wrap with a plastic wrap. Refrigerate the dough for 30 minutes. Remove the dough from the fridge and let it sit for 5 minutes to slightly soften. Roll the dough into a flat surface. Preheat the oven to 180°C. Place the dough into a baking paper and roll the dough to thicken. Place into a greased tart pan with a removable bottom. Press evenly across the bottom and up the sides of the tart pan. Prick the bottom of the dough several times with a fork. Bake the crust for 20-25 minutes. Allow to cool.
White Chocolate Mascarpone Filling:
Chop the white chocolates into small pieces and place them into a bowl. Melt in a waterbath until completely melted and smooth. Let cool for 5-10 minutes. Add the mascarpone into the melted chocolate one spoon at a time and mix until completely smooth. Whisk the cream into a mixing bowl until stiff. Add a spoonful of white chocolate mascarpone mixture into the cream and mix until well combined. Be careful to not over mix. Pour in the filling, spreading evenly. Arrange blueberries over the filling. Return tart to the fridge to chill for at least 2 hours before serving.
Enjoy!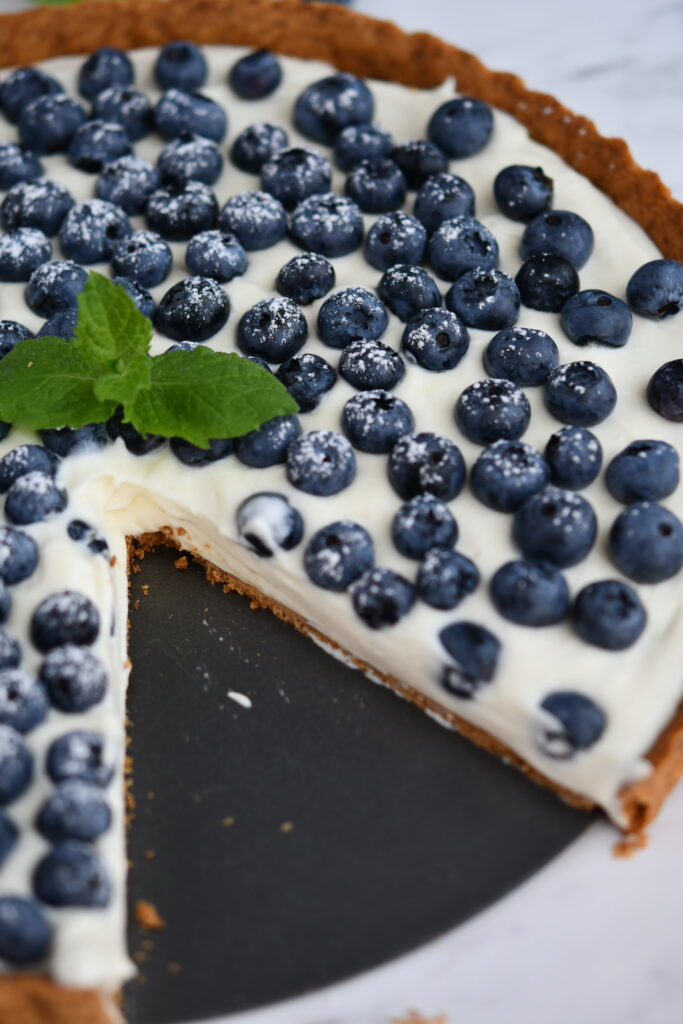 almond
,
blueberry
,
butter
,
chocolate
,
cream cheese
,
cream
,
creamy
,
egg
,
flour
,
lemon
,
mascarpone
,
milk
,
salt
,
sugar
,
sweet cream
,
whipped cream
,
white chocolate