There is nothing better than hot chocolate on a cold winter evening. Such chocolate is prepared extremely simply and quickly, the taste will be liked by both adults and children. The perfect way to brighten up the movie time with the family 🙂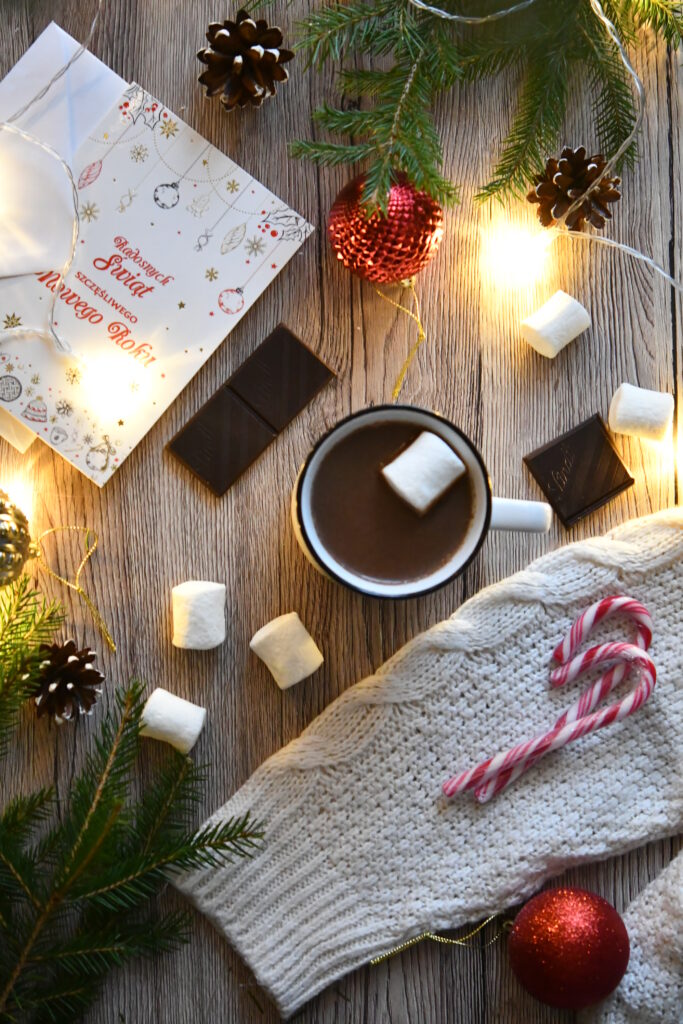 Ingredients:
2 cups milk
2 tablespoons sugar
1 tablespoon cocoa powder
½ cup of dark chocolate, chopped
½ teaspoon vanilla extract
marshmallows
Procedure:
Combine milk, sugar and cocoa powder in a small saucepan and cook on medium heat. While the milk is heating, add in the chopped chocolate. Continue to heat and stir the chocolate in 30 second intervals until it has almost melted. Add the vanilla extract now, if desired. Turn off the heat whisking to combine. Pour into the cups and top with marshmallows 🙂
Enjoy!