A great way to avoid wasting food. I love the beetroot salad, it goes well with many dishes, especially stews. It will also be used perfectly on the Christmas Eve table 🙂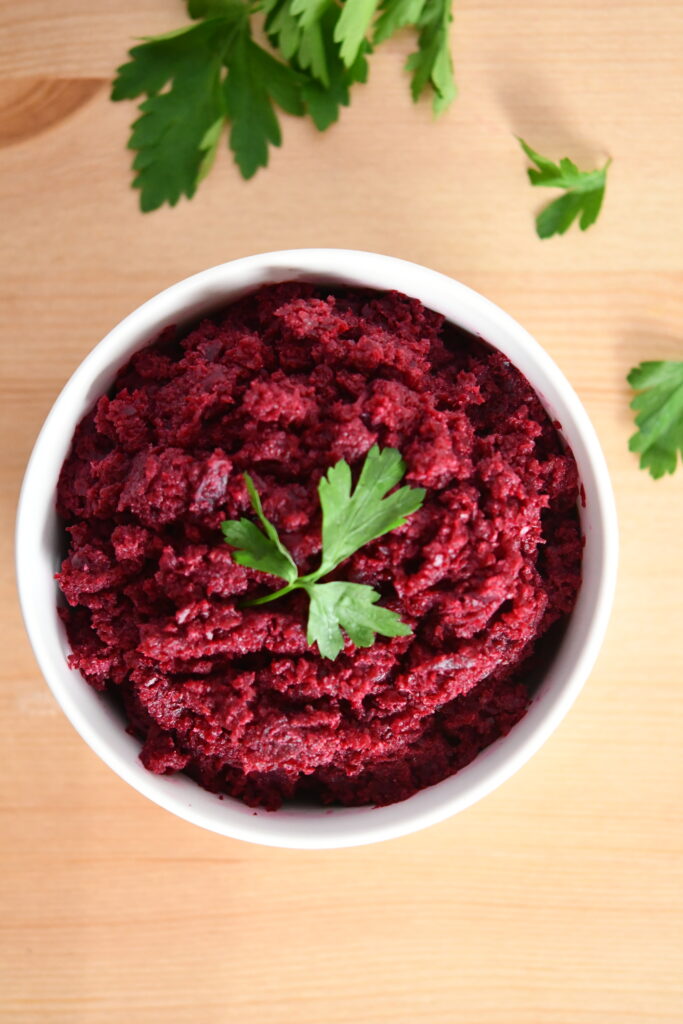 Ingredients:
The rest vegetables from borscht soup
2 teaspoons of horseradish
2 tablespoons of vinegar
salt and pepper to taste
frying oil
Procedure:
Mix the rest of the borscht in a blender. Heat some oil in a pan. Add the ground borscht, horseradish, vinegar, salt and pepper. Fry together for a few minutes to let the ingredients combine. Season to taste with the ingredients of the recipe.
Enjoy!