Spring roll are very popular in Philippines. You can prepare it in so many different ways. This time I will show another option of spring roll for a delicious and healthy appetizer stuffed with shrimps, fresh and colorful vegetables and rice noodles inside. With the addition of peanut dipping sauce which creates an amazing taste 🙂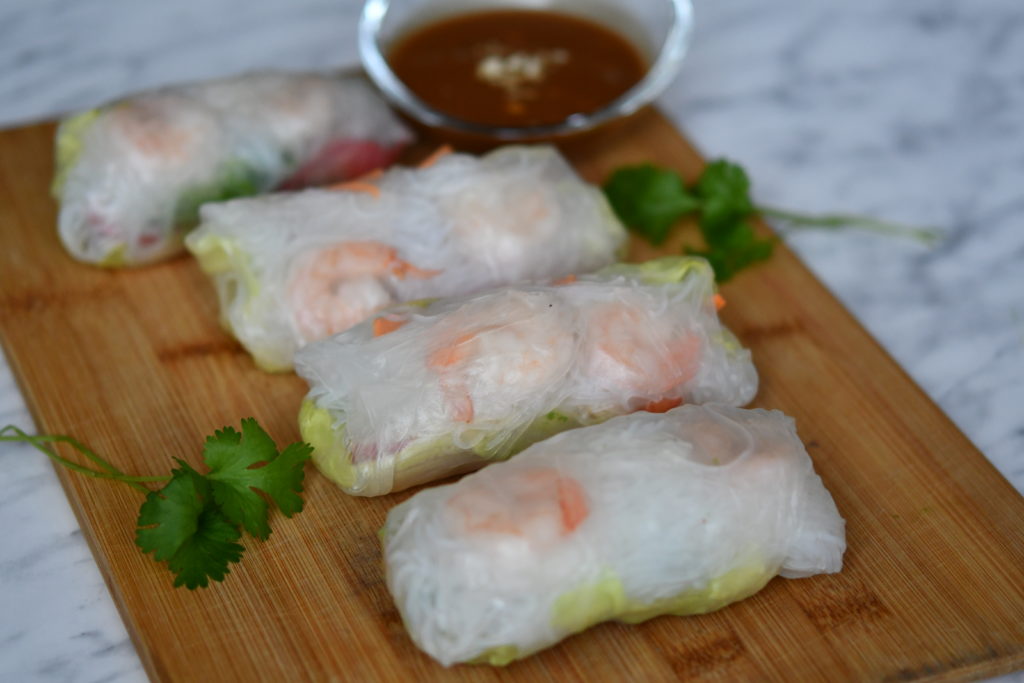 Ingredients:
rice wrappers
1 bowl vermicelli noodles, cooked and cooled
15 small shrimps, peeled and cooked
1 medium sized carrots, strips
½ red bell pepper, strips
1 cucumber, strips
avocado, strips
fresh cilantro, chopped
Procedure:
Prepare all the ingredients in the table. In a bowl with a lukewarm water, soak the rice paper for 2 seconds and place in a plastic board. Place 2-3 shrimps on the center of the wrapper. Place spoon of vermicelli noodles. Add small amount of carrot, bell pepper, cucumber and avocado strips and a little bit of cilantro. Close both edges, press and roll to make sure that the filling are not loose. Place into a serving dish. Repeat process. Serve with peanut sauce.
Enjoy!