Cauliflower pancakes are perfect recipe for a healthy meal, for both children and adult especially to those who is on a diet. A quick and easy recipe of a cauliflower and a light meal topped with yoghurt and garnish with onion chives is an interesting option for a meatless dish for the whole family 🙂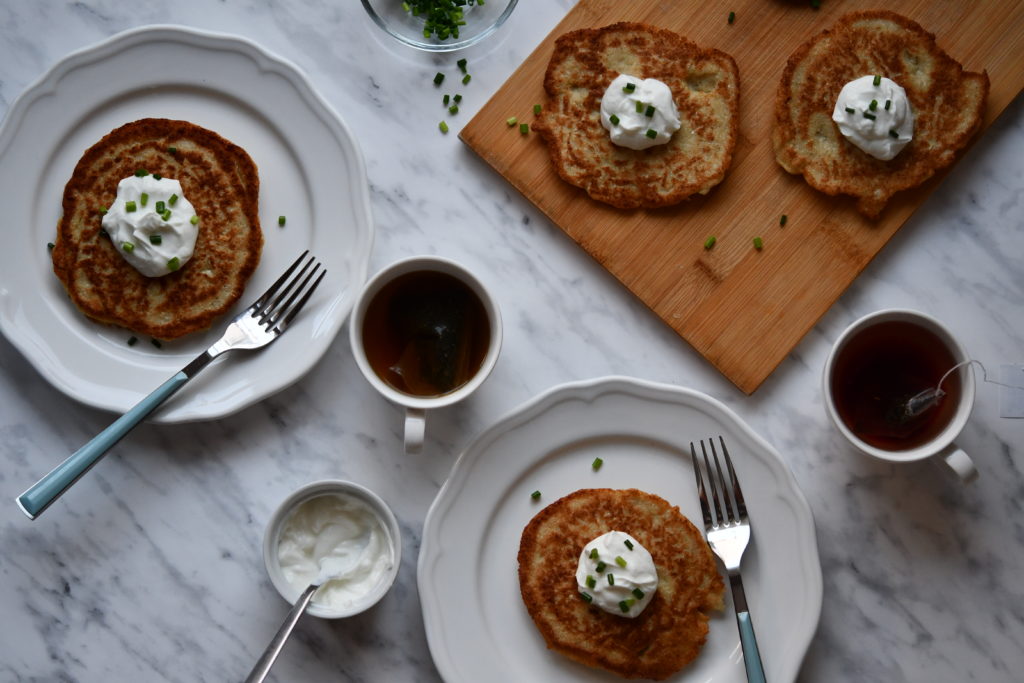 Ingredients:
500 g cauliflower
3 garlic cloves, minced
2 eggs
5 tablespoon flour
salt and pepper
oil for frying
greek yoghurt
onion grass, chopped
Procedure:
Cut the cauliflower into florets, grate or put in a food processor. Cover and process until finely ground. Transfer into a mixing bowl. Add garlic, eggs and flour. Season with salt and pepper to taste. Heat pan over a medium heat. Add oil and apply portions of cauliflower mixture. Fry both side until golden brown. Serve warm with yoghurt and onion grass 🙂
Enjoy!