A simple, quick and extremely tasty recipe for a pasta dish. With mascarpone cheese, it is extremely easy to make a creamy sauce, dried tomatoes together with ham perfectly emphasize the taste of the day. Fresh basil is like the icing on the cake here. The perfect recipe for a quick, elegant dish 🙂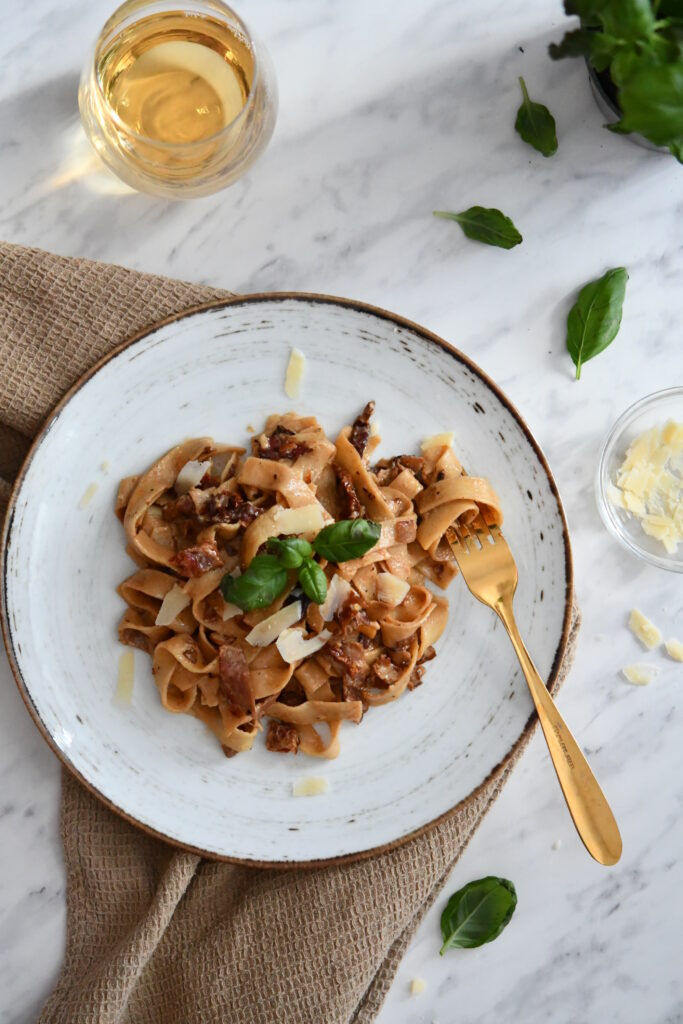 Ingredients:
300 g of tagliatelle pasta cooked according to the instructions on the package
12 dried pickled tomatoes, sliced
200 g of Black Forest ham
250 ml of chicken broth
250 g mascarpone
salt and pepper to taste
1 tablespoon of sun-dried tomato oil
fresh basil leaves for garnish
parmesan cheese (optional)

Procedure:
Heat the sun-dried tomato oil in a pan. Add cutted tomatoes with ham and fry until ham is browned. Pour in the broth and bring to a boil. Add the mascarpone cheese and stir until the cheese melts. Simmer the dish for a few minutes, uncovered, until it reduces and the sauce has thickens. Add the pasta to the sauce and mix thoroughly. Season with salt and pepper, mix again. Sprinkle with parmesan cheese and garnish with fresh basil leaves. Serve.
Enjoy!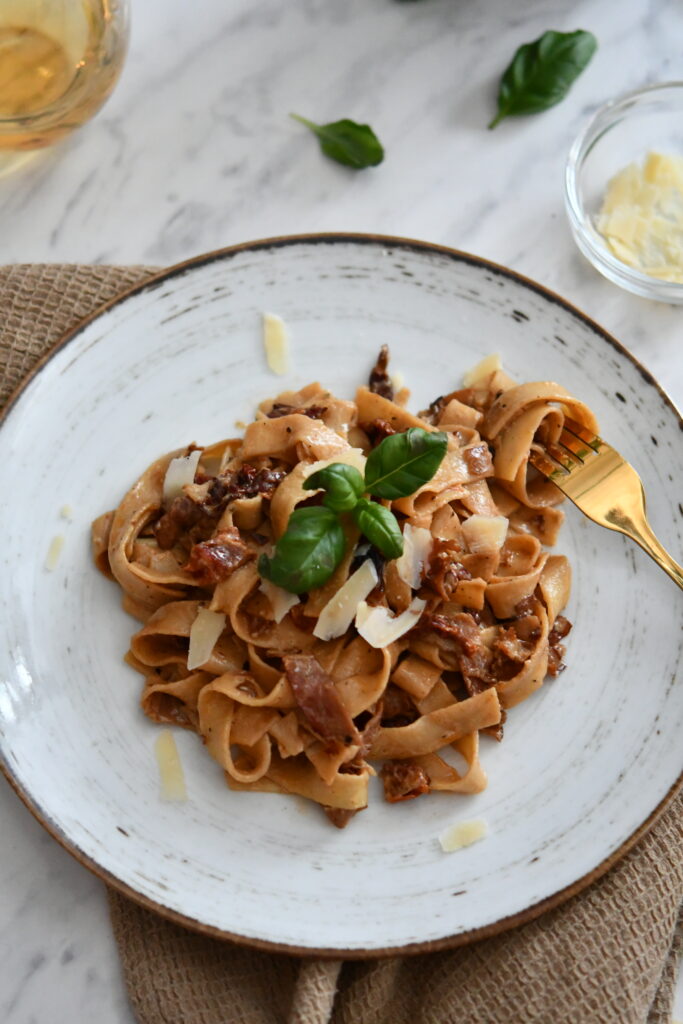 basil
,
bulion
,
cheese
,
dried tomatoes
,
easy recipes
,
fast recipies
,
ham
,
mascarpone
,
oil
,
pasta
,
pepper
,
salt