Simple, beautiful and extremely tasty cookies. Perfect for various occasions like Christmas or Valentine's Day. Sweet, crunchy cookies coated in sugar with an accent of delicious Hershey's Kisses milk chocolates are the perfect way to a delicious sweetness. Chocolates can be replaced with other chocolates in any shape, it all depends on your creativity 🙂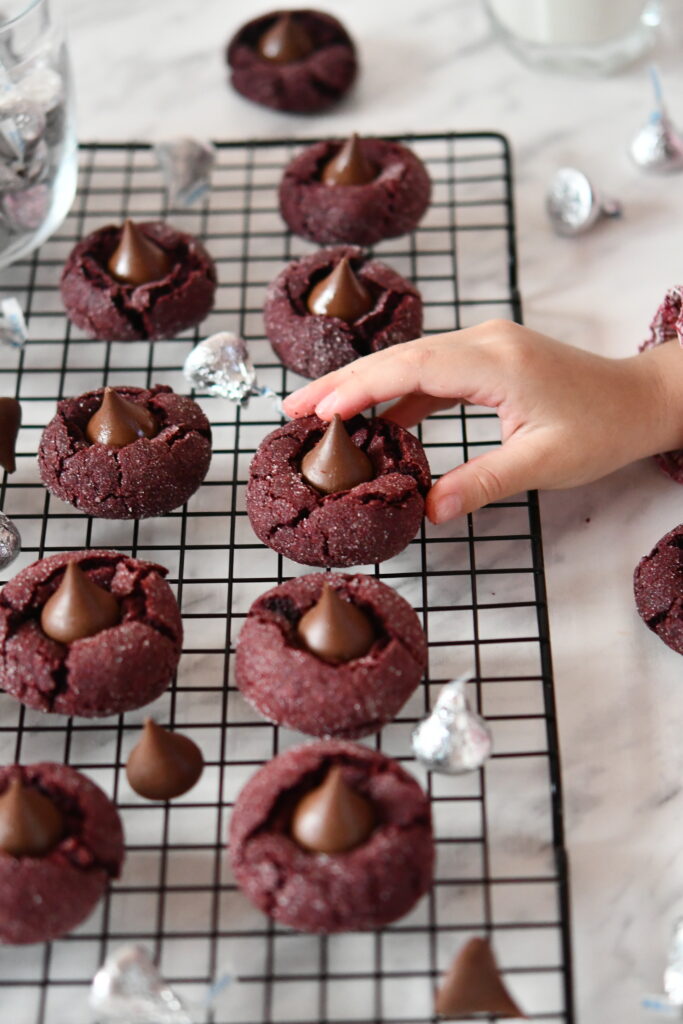 Ingredients:
200 g flour
25 g cocoa powder
1 teaspoon baking soda
¼ teaspoon salt
100 g softened butter
100 g brown sugar
50 g granulated sugar
1 large egg
1 teaspoon vanilla extract
1 tablespoon milk
red gel food coloring
½ cup of granulated sugar for coating
18-20 Hershey's Kisses, unwrapped
Procedure:
In a medium bowl, sift-in flour, cocoa powder, baking soda and salt. Mix them together using a fork. Set aside. In a mixing bowl, beat the butter, brown sugar and granulated sugar together in a medium speed until light and creamy. Add egg and vanilla extract, and mix until well combined. Scrape down sides and bottom of the bowl as needed. Add the dry ingredients to the wet ingredients, add milk and food coloring, continue mixing at a low speed until well combined. Add a few more drops of coloring if needed. form into a ball and cover with a plastic wrap. Refrigerate the dough for 2 hours or preferably overnight. Remove from the fridge and allow the dough to sit for 10 minutes before using. Preheat the oven to 150°C. Line a baking sheet with parchment paper. Set aside. Scoop about 1 ½ tablespoons of the dough and make a round shape. Roll each ball into a sugar and place into the prepared baking sheets about 2-3 inches apart. Bake for 10-12 minutes or until they have puffed and have cracked. Remove the cookies from the oven and allow to sit for 5 minutes on the baking sheet. Immediately press the center of each cookie with chocolate kisses and transfer into a wire rack to cool. Serve.
Enjoy!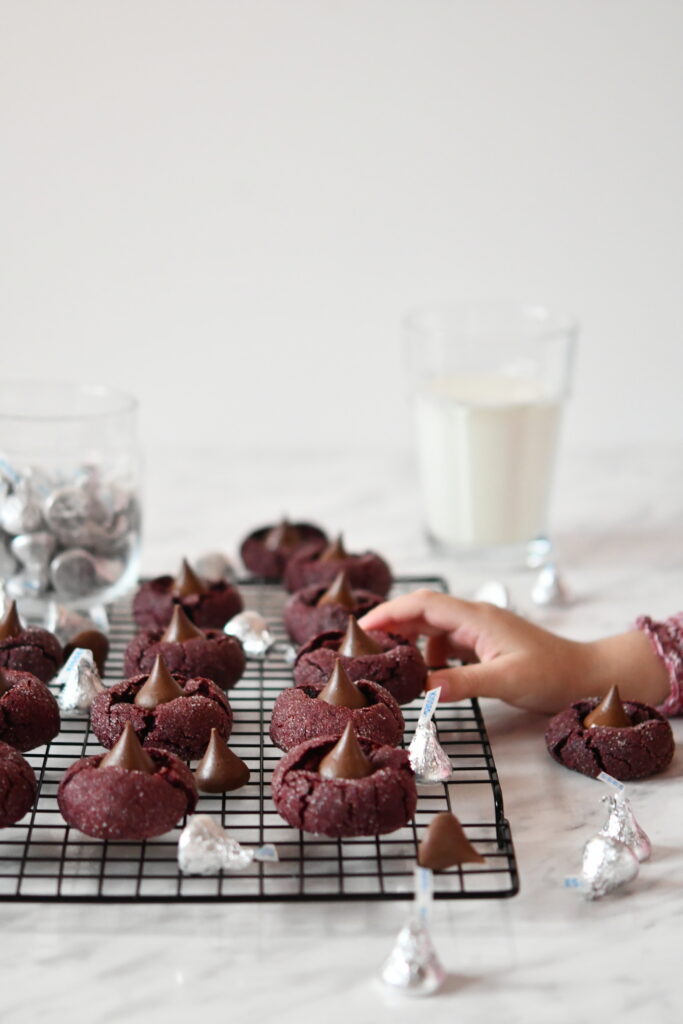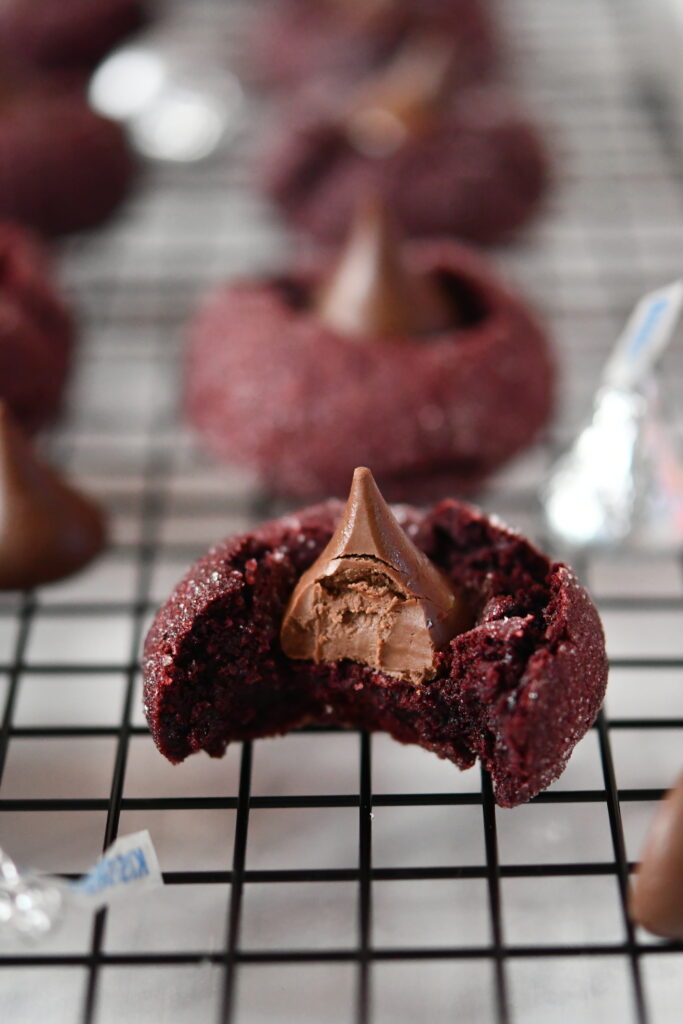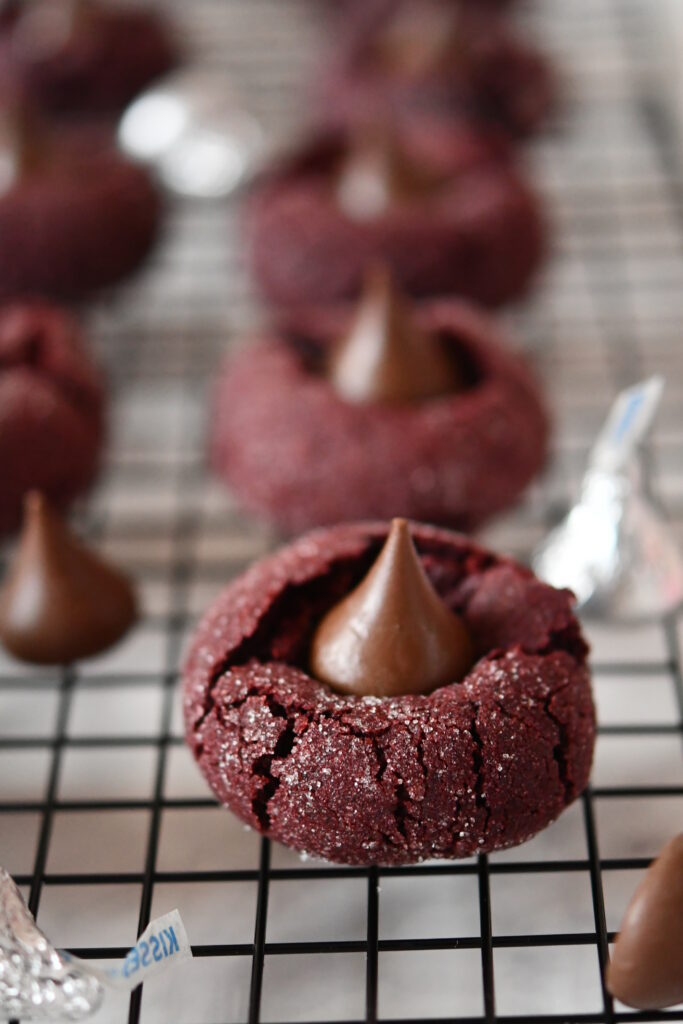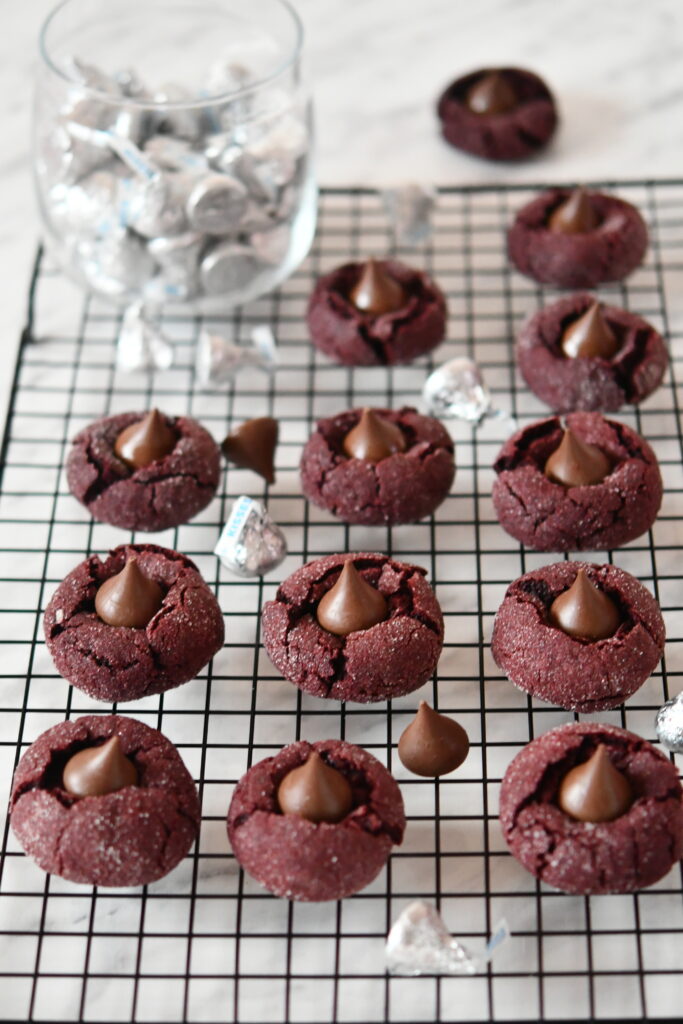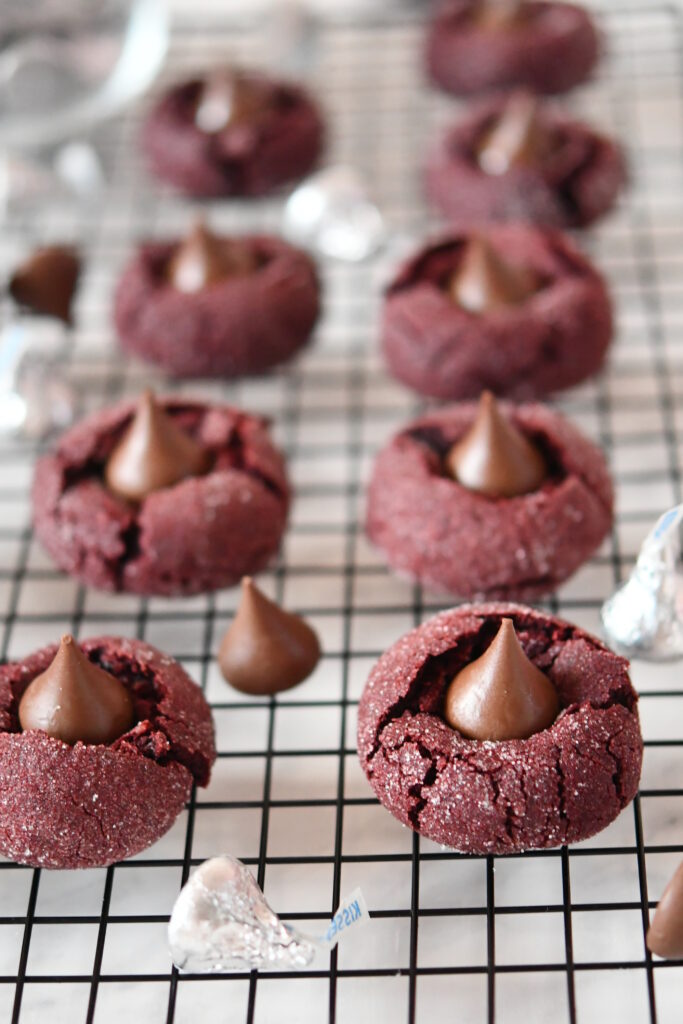 brown sugar
,
butter
,
cacao
,
chocolate chips
,
chocolate
,
easy recipes
,
egg
,
flour
,
milk
,
red
,
salt
,
soda
,
sugar
,
sweets
,
vanilla