Healthy eating is extremely important in our lives because it increases our body's immunity and reduces the risk of disease. A common problem is that often healthy foods just don't taste good. That is why I decided to prepare a healthy spinach dinner dish with homemade noodles that simply melts in the mouth and caresses the taste buds. It's worth taking care of your health 🙂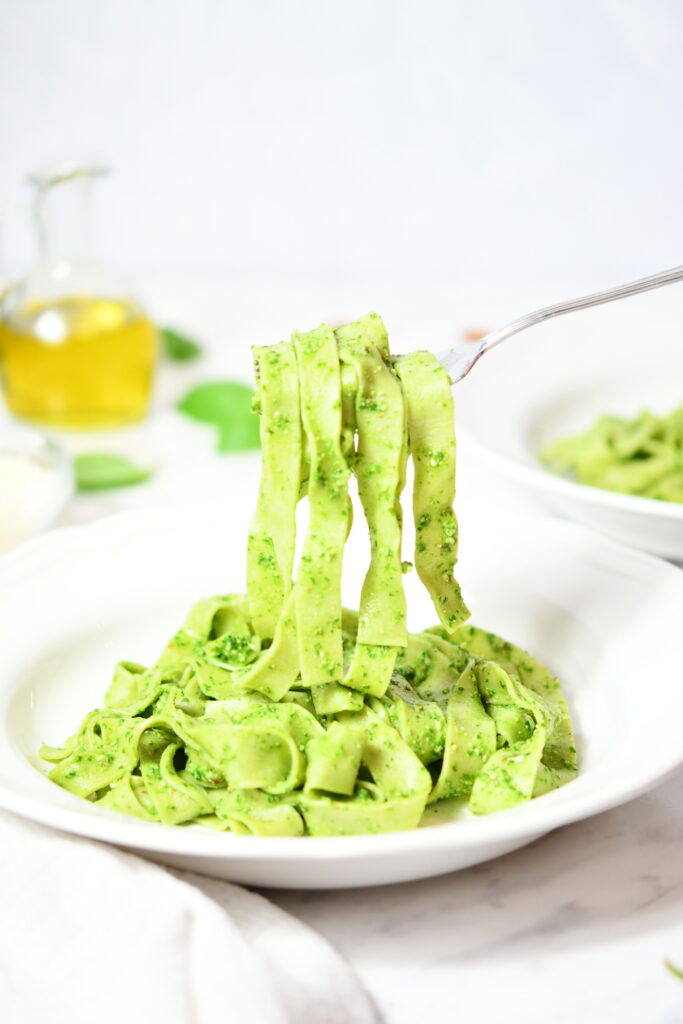 Ingredients:
280 g spinach, washed and cleaned
2 garlic cloves
3 tablespoon pine nuts
1 tablespoon chopped fresh basil
¼ cup olive oil
⅓ cup grated parmesan cheese
¼ teaspoon of salt
250 g homemade green pasta, cooked (recipe)
Procedure:
In a food processor, place 1 cup of spinach, garlic, pine nuts, basil and 2 tablespoons of olive oil. Process until all of the ingredients are crushed. Continue adding a handful of left spinach and olive oil. Scrape down sides to push the leaves down. Add the parmesan cheese and salt. Continue processing until smooth and well blended. You can adjust the taste you desire by adding more parmesan cheese and salt. Add 1-2 tablespoons or more of the sauce into the cooked pasta and toss them together until the pasta is well coated 🙂
Enjoy!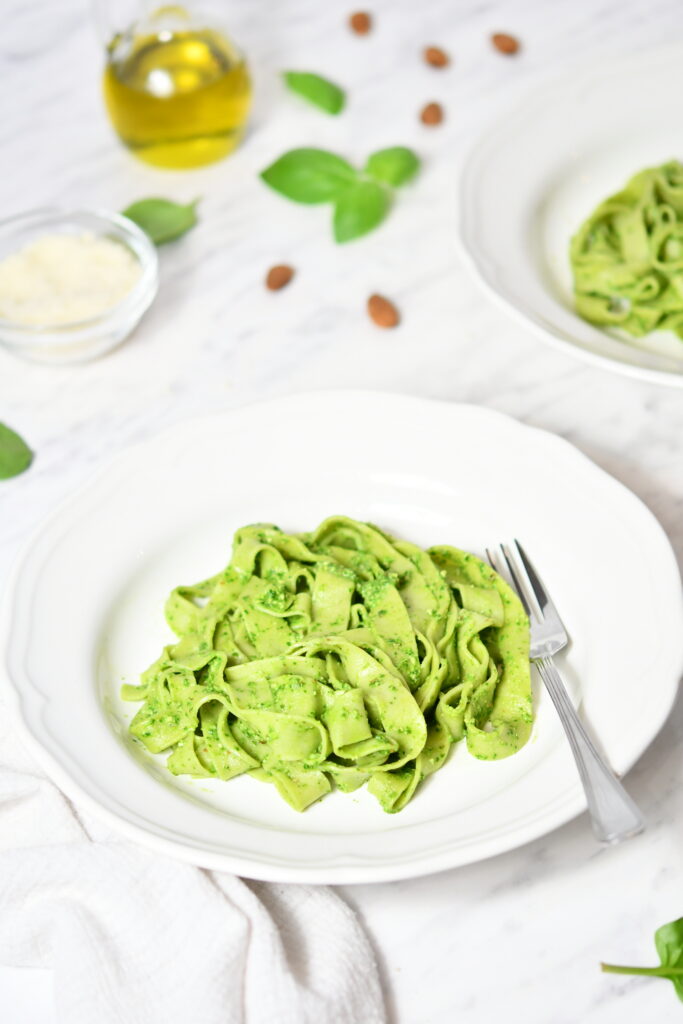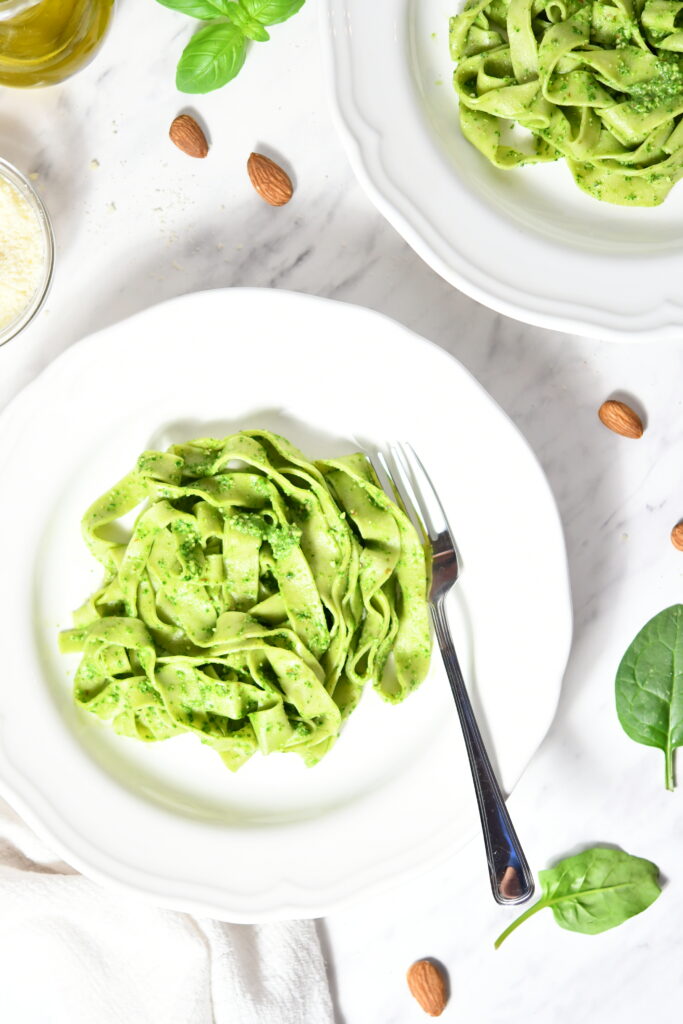 basil
,
cheese
,
easy recipes
,
fast recipies
,
garlic
,
nut
,
olive oil
,
pasta
,
salt
,
spinach
,
vegan
,
vegetables