Crispy, simple and delicious cookies with a nut aftertaste are a great addition to tea or coffee. Both adults and children will love them. They taste just as great when warm, freshly removed from the oven, and stored in a tight place for a few days, as long as they are not eaten, because they disappear from the plate really quickly 🙂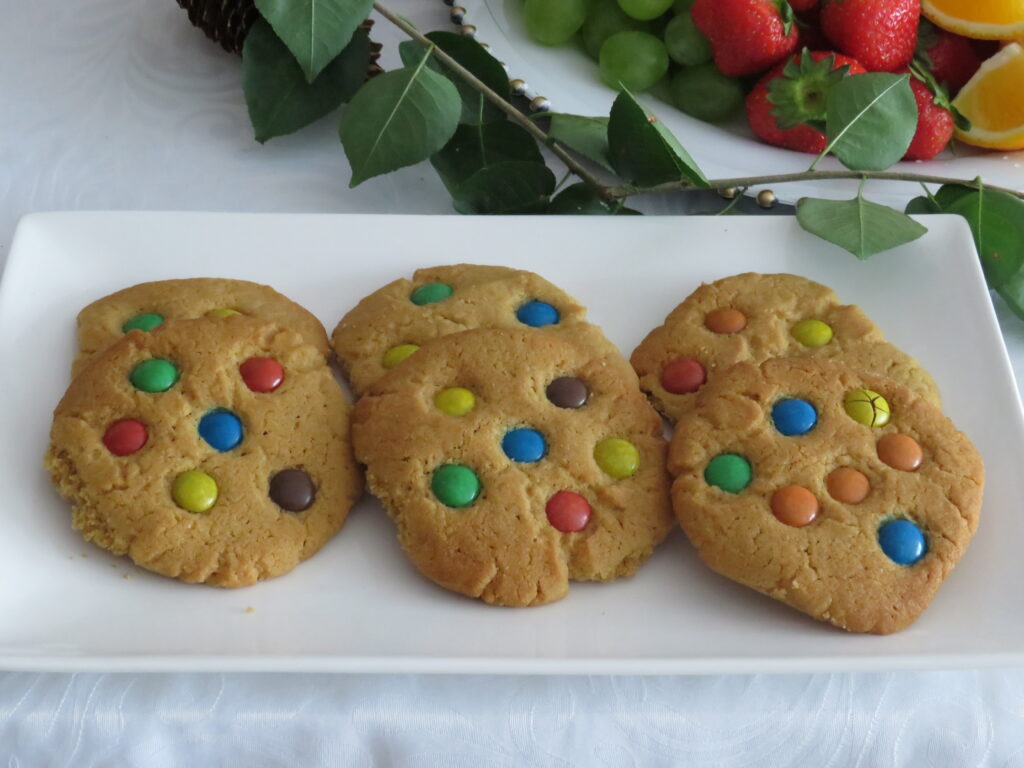 Ingredients:
110 g butter, melted
140 g peanut butter
100 g light brown sugar
50 ml pure maple syrup
1 large egg
180 g flour
1 teaspoon of baking soda
1 teaspoon of baking powder
a pinch of salt
1 pack M&M candies
Procedure:
Preheat the oven to 180ºC. Line a baking pan with a parchment paper and set aside. Beat the melted butter, peanut butter, sugar and maple syrup into a mixing bowl until light and fluffy. Add the egg and mix again. Sift in flour, baking soda, baking powder and pinch of salt. Mix on low speed to combine. Spoon 2-3 tablespoons of dough and form balls (depending on how large you like your cookies). Gently flatten by your hands and place them evenly spaced on a prepared cookie sheet. Add some M&M candies on top. Bake in a preheated oven for about 15 minutes. Let them sit on a baking pan for at least 2 minutes before removing to the cooling rack. Cookies are good also after a few days so you can also store it in an airtight container for a ready snack.
Enjoy!