In Philippines, we like to adding pineapples to dishes, which goes well with various meats. In Polish cuisine, pineapples are more often used for sweet cakes, vegetable salads or fruit salads, to a lesser extent for dishes with meat. Below you will find a delicious, vegetables, sweet chicken recipe with pineapple 🙂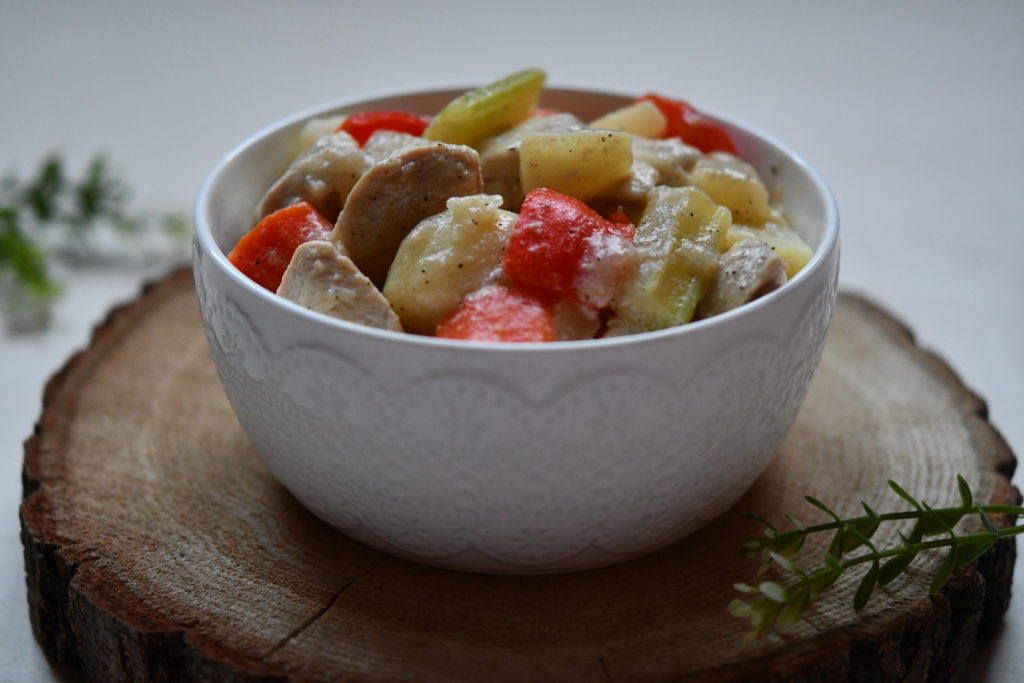 Ingredients:
500g chicken breast, cutted
half can of pineapple chunks with light syrup
1 red bell pepper, cubed
1 big carrot, wedged
1 big potatoes, cubed
2 stalks celery, cut into 1 inch length
2 -3 tbsp liquid seasoning
1 cup fresh milk (can be evaporated milk)
2 cloves garlic, minced
1 medium onion, chopped
oil
⅓ cup water
salt and pepper
Procedure:
Heat the oil in a large skillet over medium heat. Saute garlic and onion and cook until softened. Add the chicken and stir occasionally until cooked and lightly brown. Stir in the liquid seasoning. Add sugar and the pineapple juice or syrup and celery. Bring to a boil and cook for 8-10 minutes. Add the potatoes, carrots and water and simmer for about 10 minutes. Pour in the milk, bell pepper and pineapple chunks. Cover and cook for about 15-20 minutes until the chicken and vegetables are tender and sauce has thickened. Season with salt and pepper. Serve with rice 🙂
Enjoy!