A simple recipe for delicious and crispy waffles like from your favorite waffle booth. A great way to have an afternoon dessert or a sweet breakfast. With the addition of fruit, powdered sugar or whipped cream, we will taste a piece of heaven on earth 🙂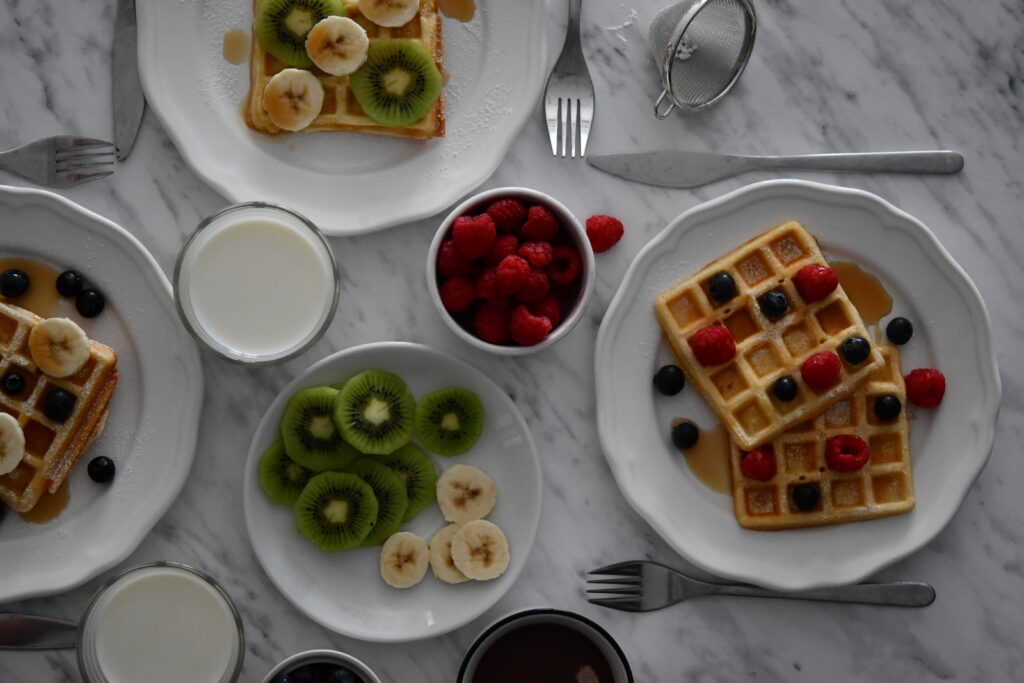 Ingredients:
2 cups flour
½ teaspoon salt
2 tablespoon sugar
2 large eggs
1 ½ cup milk
⅓ cup butter, melted
1 teaspoon vanilla extract
Procedure:
Preheat the waffle iron to desired temperature. Separate the egg whites from the egg yolks. Place the egg yolks into a large bowl, add flour, salt, sugar, melted butter and vanilla. Mix until well combined. Beat the egg whites until nicely fluffy foam. Fold the egg whites into the flour mixture slowly and carefully. Ladle the batter into preheated waffle iron. Cook the waffles until golden and crisp. Sprinkle it with powdered sugar or maple syrup and serve with favorite fruits 🙂
Enjoy!