Kwek-Kwek is popular Filipino street food. A great snack prepared in deep oil, containing a boiled egg with orange dough. The sauce is the perfect complement to this treat 🙂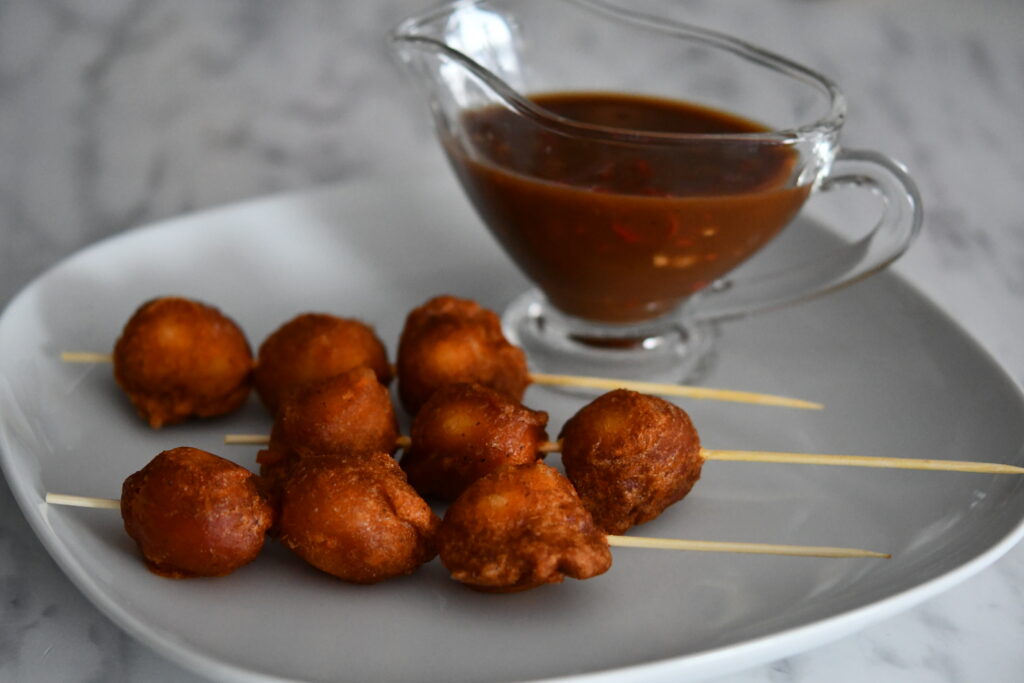 Ingredients:
12 pieces boiled quails eggs
1 cup of flour
3 tablespoon of cornstarch or potato flour
1 tablespoon of sweet chili pepper
½ teaspoon pepper
½ teaspoon salt
¾ cup water
2 cups of cooking oil
Procedure:
Place the potato flour into a dry container and dredge the eggs. Set aside. Combine flour, salt and peppers in a mixing bowl. Mix. Pour in the water and mix well until well combined. Place all the quail eggs into a bowl and coat with batter. Heat the oil into a pan over a medium heat. Using a spoon, scoop the eggs coated with batter and deep-fry for 3-5 minutes. Place into a paper towel to remove excess oil. Serve with dipping sauce.
Dipping Sauce:
2 tablespoon of flour
1 cup of water
1 garlic cloves, minced
1 tablespoons of vinegar
3 tablespoons brown sugar
2 teaspoon soy sauce
½ teaspoon salt
½ teaspoon pepper
1 red chili pepper, chopped
Procedure:
In a small saucepan, combine all the ingredients. Mix until the sugar and flour has dissolved. Bring it to simmer over a medium heat, stirring continuously for 5 minutes or until it thickens.
Enjoy!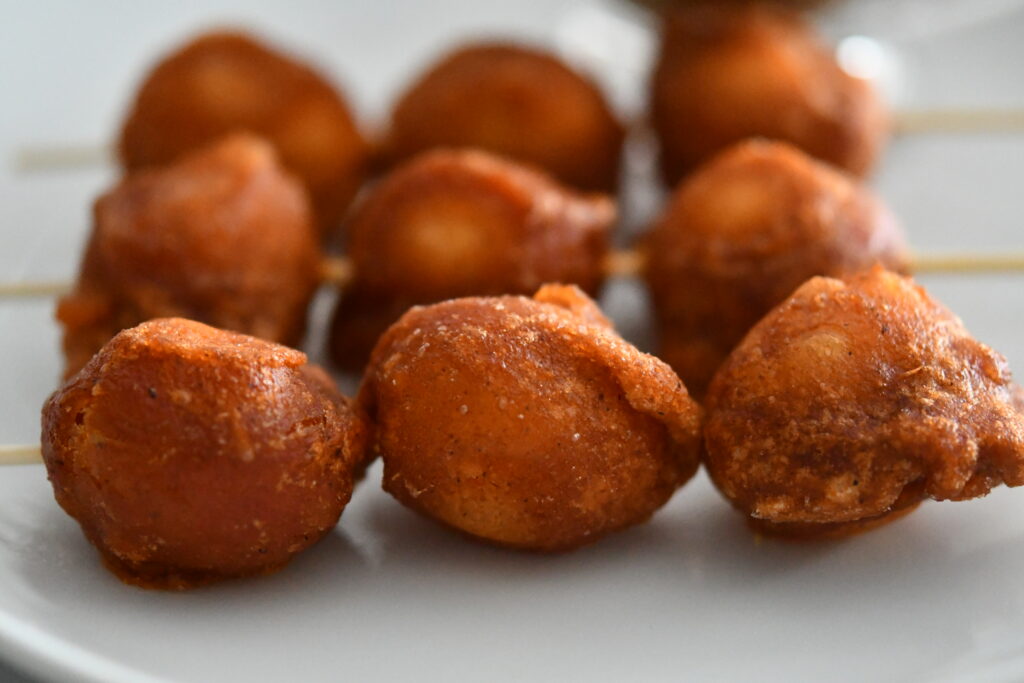 asian
,
brown sugar
,
chili pepper
,
easy recipes
,
egg
,
fast recipies
,
flour
,
garlic
,
oil
,
pepper
,
potato flour
,
salt
,
soysauce
,
vinegar
,
water