WZ cake or wuzetka is a very popular Polish dessert containing a high value of light cream, cocoa sponge cake, chocolate glaze and a top decorated with whipped cream and chocolate. I loved this cake right away and I am sure that every lover of whipped cream and chocolate will love this dessert 🙂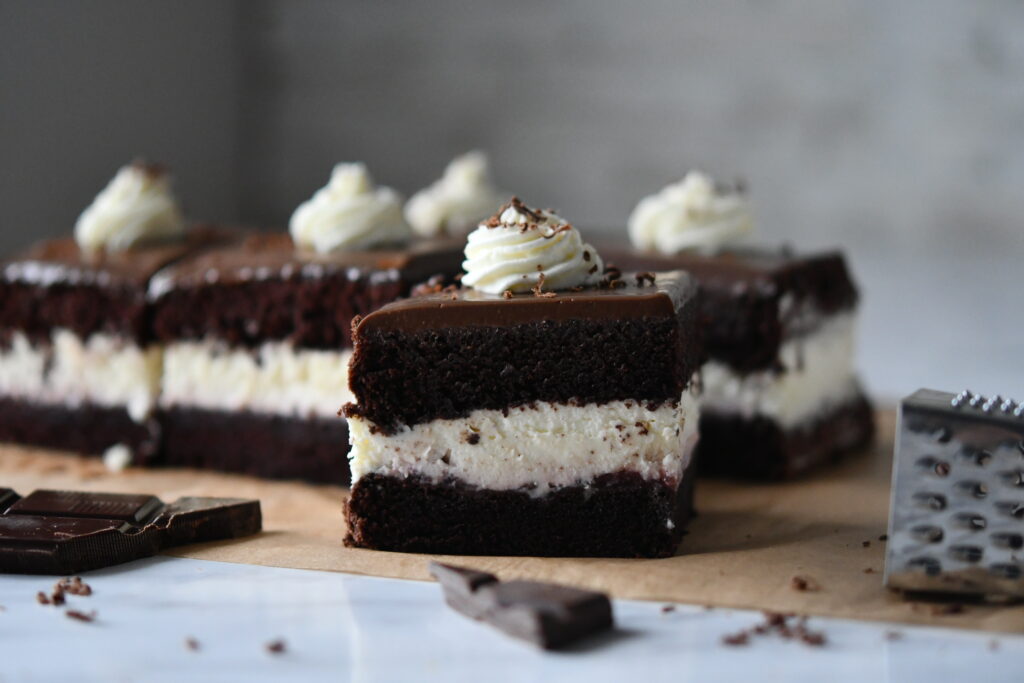 Sponge Cake:
7 eggs, in room temperature
65 g of cocoa powder
65 g of flour
1 cup of granulated sugar
Procedure:
Beat the egg whites until stiff, gradually add a spoonful of sugar whisking all the time. Beat for about 3 minutes or until the egg whites are thickens and shiny. Keep whipping, add one yolk at a time. Beat for about 3 minutes or until the mass is very fluffy. Combine cocoa and flour and sift into a clean bowl. Add them into the whipped mass, preferably in 4 batches, stirring the mass gently or slowly mixing at minimum speed each time until well combined.
Place into a 25 x 37 cm baking tray lined with parchment paper and put in an oven preheated to 170°C. Bake for 30 minutes. Allow to cool and cut into 2 plates.
Whipped Cream:
1l of 36% cream, very cold
⅓ cup powdered sugar
2 fix creams
raspberry jam
Procedure:
Whip cream with powdered sugar until stiff (adjust sweetness desired), at the end add fix creams. Spread 6-8 tablespoons of raspberry jam on the first layer. Add the whipped cream leaving about 3/4 cup for decoration. Cover with the second layer of the cake.
Chocolate Glaze:
200 ml cream 30%
200 g of semi-sweet dark chocolate, cubed
Procedure:
Boil the cream in a saucepan, remove from the heat and add the chocolate. Stir vigorously until the chocolate is melted and a smooth and uniform mass is obtained. Put the chocolate mixture on the top cake. Cut the dough into portions. Top with whipped cream and shredded chocolate.
Enjoy!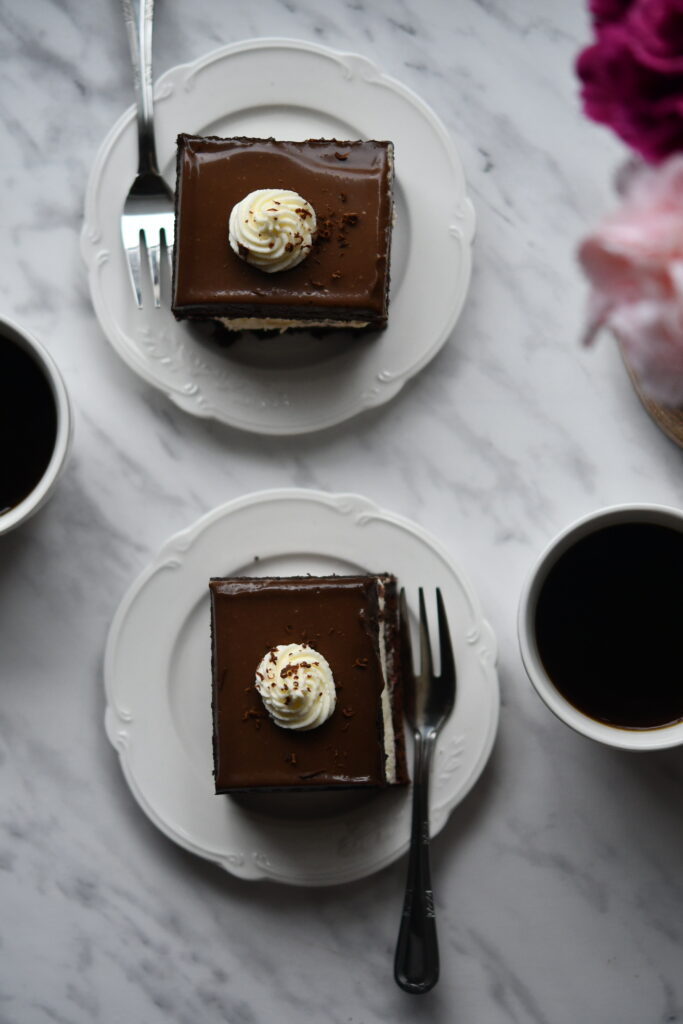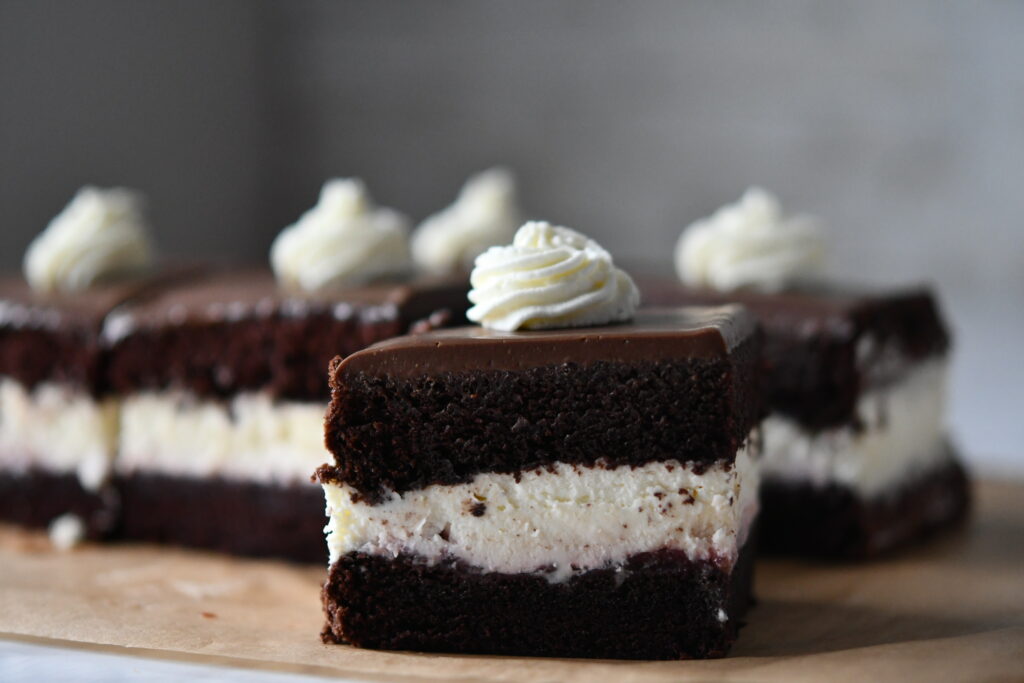 cacao
,
cake
,
chocolate
,
creamy
,
egg
,
flour
,
raspberry jam
,
sugar
,
sweet cream
,
sweets
,
whipped cream