It often happens that we have some leftover rice, so what to do with such rice? You can make an extremely quick (as long as you use frozen vegetables) and simple fried rice that really tastes great and pairs perfectly with a variety of dishes. The taste reminds me of shawarma rice popular in the Philippines 🙂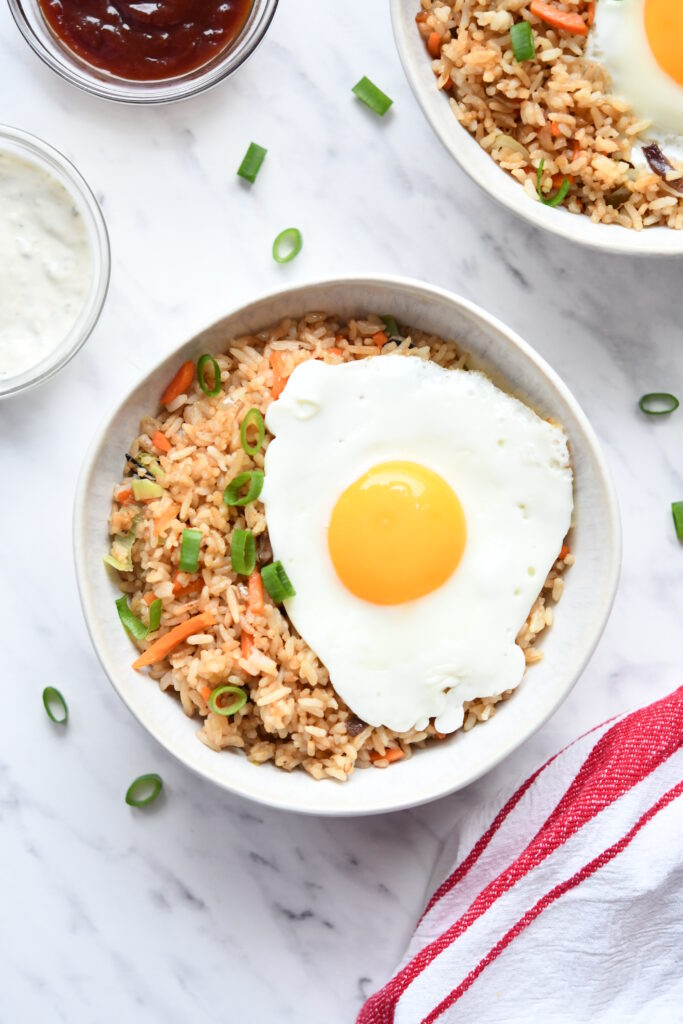 Ingredients:
2 cups of cooked rice
1 small onion, diced
3 garlic cloves diced
200 g frozen Chinese mix (you can also use fresh chopped vegetables)
1 heaping tablespoon of butter
4 tablespoons of soy sauce
pepper to taste
Procedure:
Heat the frozen vegetables in a dry frying pan over medium heat. When the water evaporates and the vegetables are thawed for about 7 minutes, transfer the vegetables to a separate dish. If you have fresh vegetables, start by skipping the previous steps. Melt the butter in the same pan so that it boils and turns a light brown color. Add onion and garlic, fry for a while. Add vegetables and fry together for 2 minutes. Add the rice, fry the whole thing for about 7 minutes, so that the rice is not sticky and the vegetables mix nicely with the rice. Pour the soy sauce over and mix thoroughly. Season with pepper and mix again. Serve warm with barbeque sauce, garlic sauce and fried egg 🙂
Enjoy!