A great addition to dishes, especially roast chicken or any other meat dishes Slightly sweet, slightly spicy, slightly tomato just perfect for the taste buds 🙂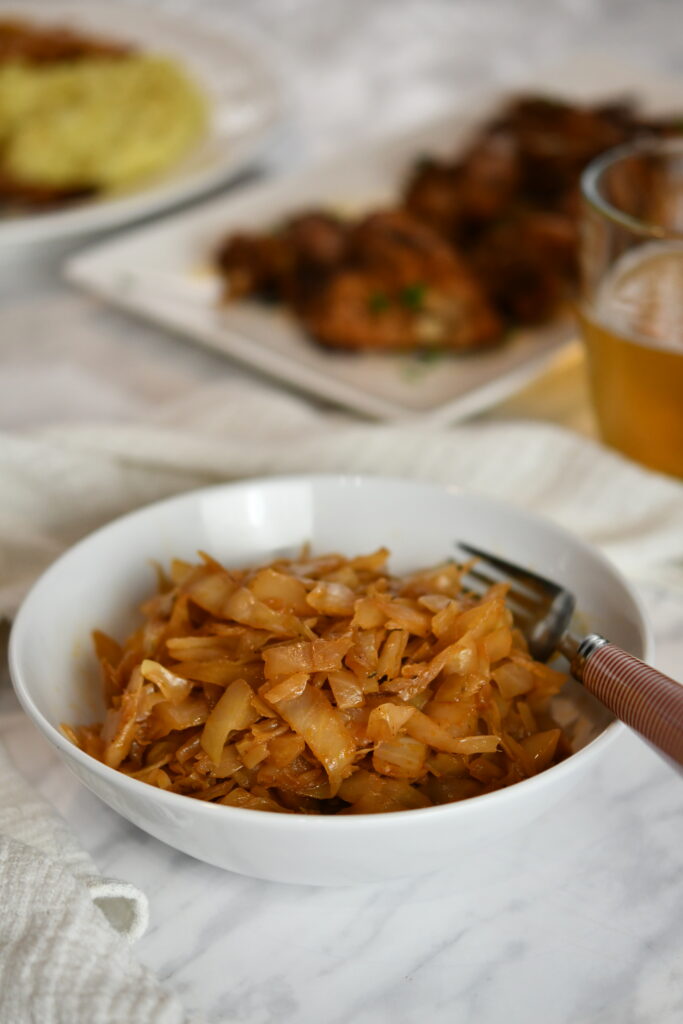 Ingredients:
Half a head of white cabbage 500g, chopped
1 medium onion, diced
spoon of salt
a teaspoon of pepper
a large pinch of sugar
1 tbsp spicy ketchup
1 tablespoon of oil
Procedure:
Heat the oil in a pan. Add the onion and cabbage and cook, covered, for about 20 minutes, stirring occasionally. When the cabbage is soft, add salt, pepper, sugar and ketchup and mix thoroughly.
Enjoy!