A great way to make a sweet chocolatey filling dish with this fresh and tasty strawberries which is everybody's favorite. A simple and lovely dish that will make your day 🙂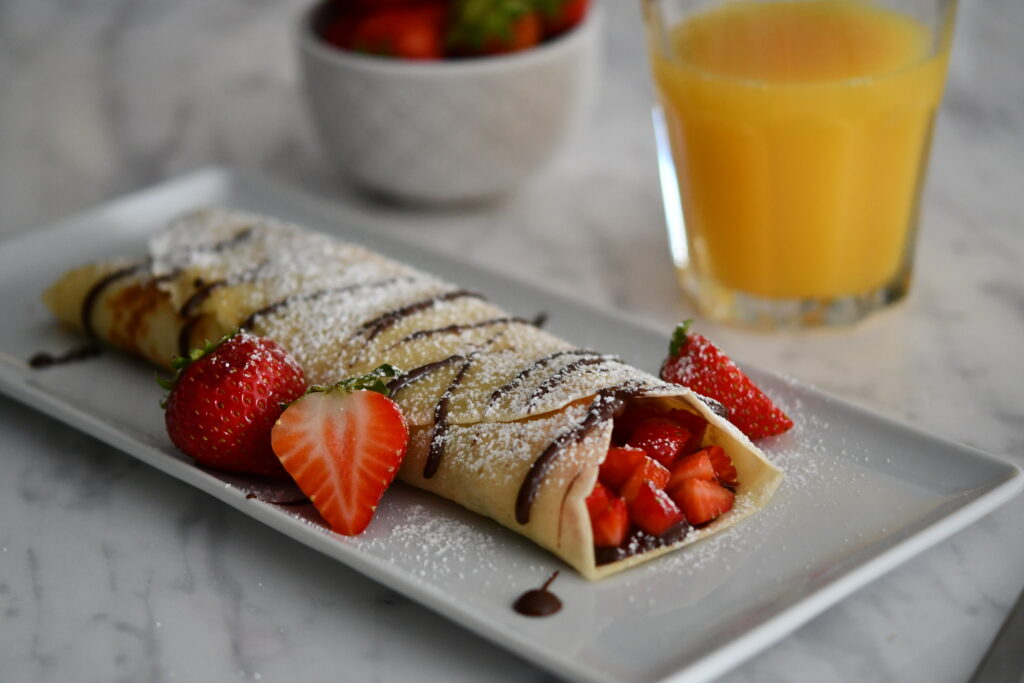 Ingredients:
5 pieces pancake crepe – recipe
2 cups of fresh strawberries, chopped
500 g semi sweet chocolate, melted
1-2 tablespoon of powder sugar
Procedure:
Lay the freshly cooked pancake crepe into a serving dish. Spread a spoon of melted chocolate into the center lengthwise. Add chopped strawberries on the top of chocolate. Fold up on each side. Drizzle with melted chocolate on top and dust with powdered sugar. Serve.
Enjoy!