This is the easiest and fastest bread recipe I know. The bread comes out soft, fluffy, aromatic, it just melts in the mouth. With the addition of butter, it tastes simply amazing 🙂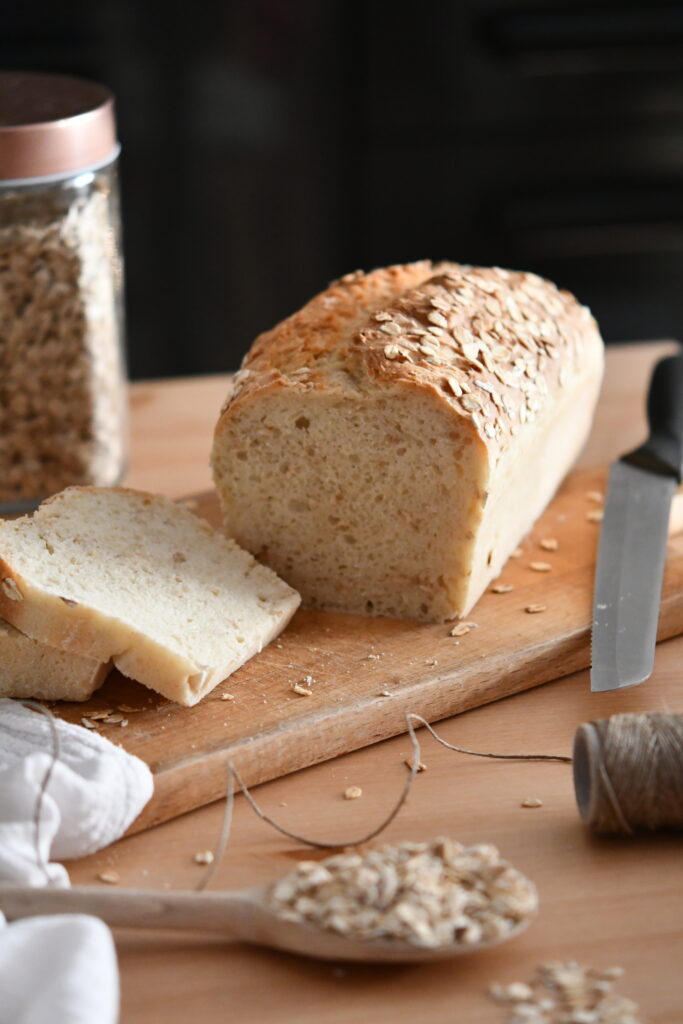 Ingredients:
550 g of wheat flour
400 ml of warm water
7 g of dry yeast
1 level teaspoon of sugar
4 tablespoons of oatmeal
1 level teaspoon of salt
2 tablespoons of oil
flour to dust the baking tin
oil to grease the baking pan
Procedure:
Pour sugar, salt, oil and water into the bowl. Mix. Add flour, oatmeal, and yeast. Using a spoon, mix the ingredients thoroughly (the dough will be watery). Cover the bowl with a cloth and leave it in a warm place for over an hour for the dough to rise. Coat a form approximately 30 cm long with oil and sprinkle with flour. Pour the dough so that it is even. Bake in an oven preheated to 190°C (top – bottom) for about 50 minutes, until the inserted stick is dry. After baking, let it cool for 10 minutes, then remove from the mold and let it cool completely (as long as you can hold). Delicious bread is ready 🙂
Enjoy!