Chanterelles remind me very much of the Polish mountains, although in fact you can get them anywhere, in the forest or in a shop. The chanterelle season is on, so I would like to share this extremely simple, yet delicious recipe. Scrambled eggs, chanterelles with crispy bacon together with waffles, instead of bread, you create a perfectly delicious dish for breakfast or as a quick lunch 🙂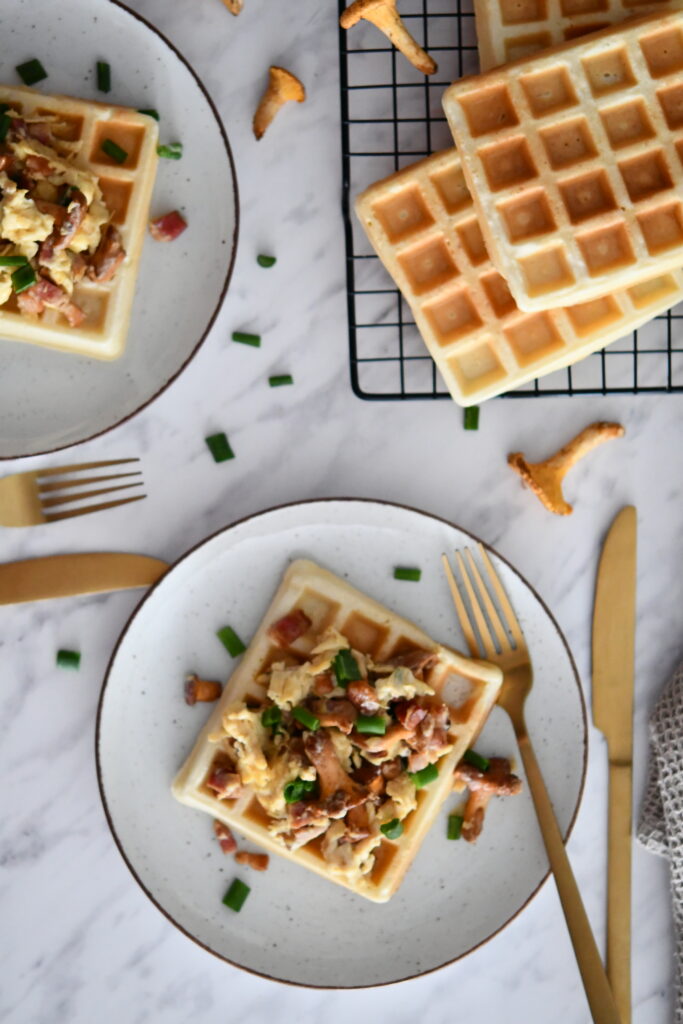 Ingredients:
2 waffles (recipe)
2 eggs, beaten
50 g of smoked bacon, diced
100 g chanterelles, cut into smaller pieces
salt and pepper to taste
half a teaspoon of frying oil
chopped chives for garnish
Procedure:
In a frying pan, heat the oil over medium heat. Don't add a lot of oil, as the rendered bacon fat should be enough. Add bacon and fry until golden brown. After this time, add the chanterelles and fry them together for a few minutes. Add eggs, salt, pepper and fry together until the eggs are set. Transfer the scrambled eggs to the waffles, sprinkle the chives and serve warm 🙂
Enjoy!