Colorful eggs will be perfect for the holiday table, but also for other occasions. You can also prepare for breakfast or for a party as an appetizer. Simple and quick recipe that looks very impressive 🙂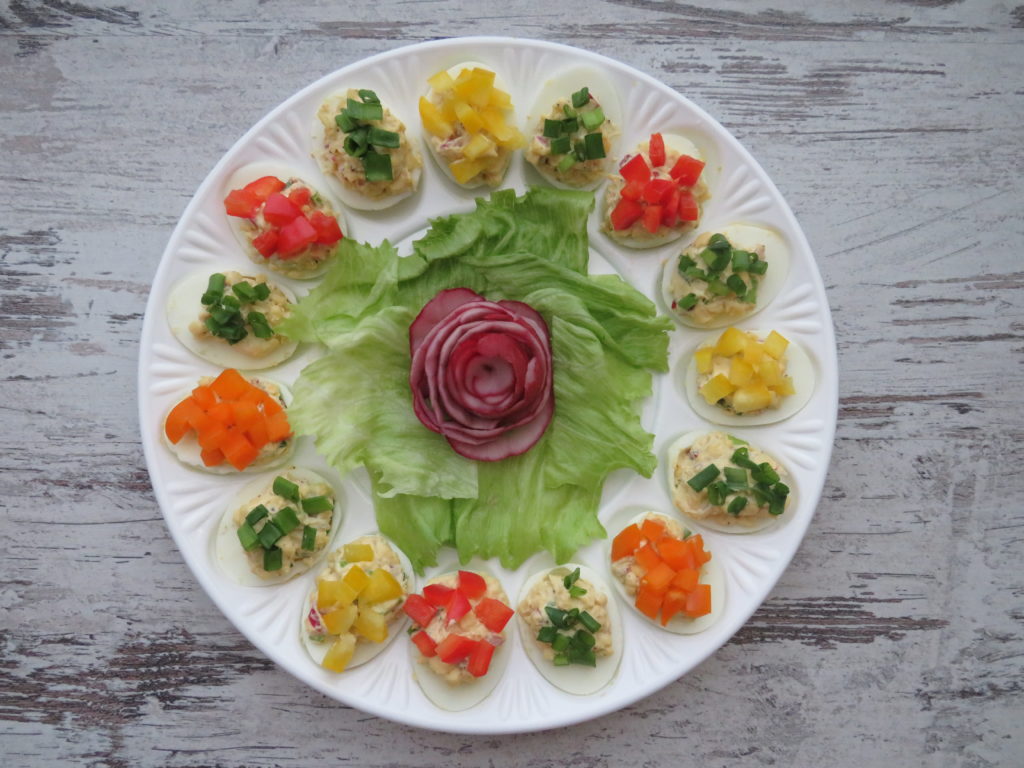 Ingredients:
8 eggs
quarter of a red pepper
quarter of a yellow pepper
quarter orange (other colored peppers can be used)
bunch of chives
3 radishes
100 g yellow cheese
3 tablespoons of mayonnaise
1 tbsp yoghurt
salt and pepper
Procedure:
Hard-boil the eggs and let them cool. Carefully cut the eggs in half and gently remove the yolks with a spoon so as not to damage the whites. Put the yolks in a bowl. Chop chives and radishes finely and add in the in a bowl. We also add grated cheese (finely chopped), mayonnaise, yoghurt, pepper and salt. Mix everything with a fork (yolks must be crushed) so that it was such an "egg paste". Put this stuffing back into the proteins and decorate the top of the stuffed eggs with chopped chives and peppers.
Enjoy!