I have tried the compote for the first time in one of Polish wedding that we've attended. I was surprised that a fruit drink can be also serve warm. As I know from my Husband, compote is very popular in Poland especially during the fruit season, it tastes great both hot and cold, and the method of preparation is really simple. Treat your family with this delectable fruit drink 🙂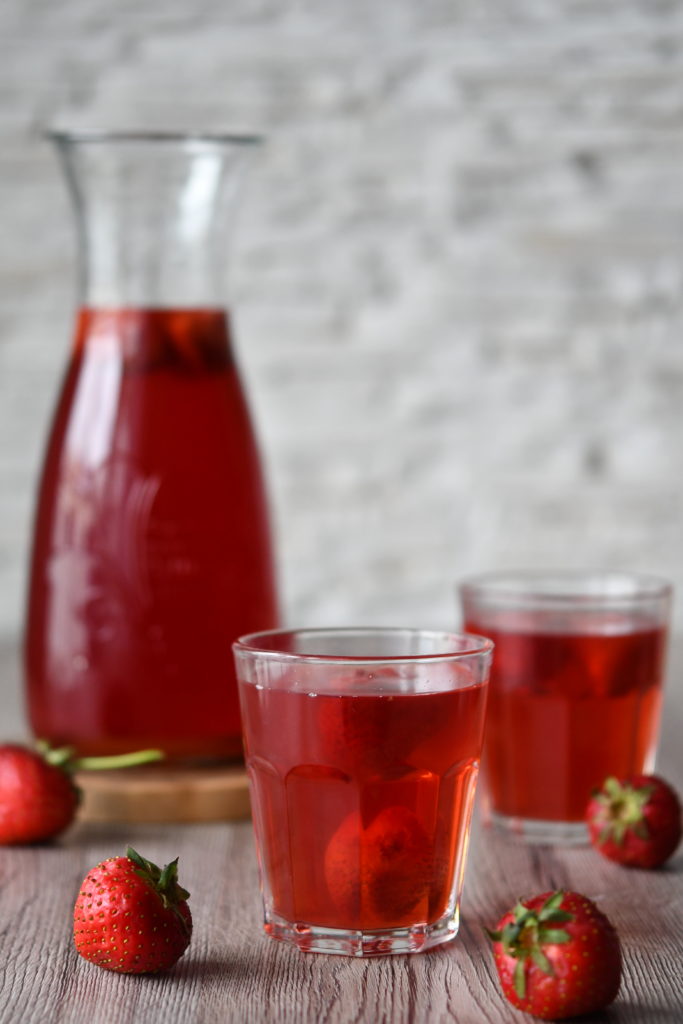 Ingredients:
450 g strawberries (can be frozen)
5 tablespoons of sugar
1.7 l of water
Procedure:
Pour water into a large pot and heat. When the water is warm, add sugar, dissolve it by mixing and boil. Add strawberries and cook on low heat for a maximum of 10 minutes so as not to overcook the strawberries. Serve warm or cold. You can also add a slice of lemon to taste 🙂
Enjoy!