A healthy and refreshing drink with a delicious taste of a fresh strawberries. The taste of my husband's childhood as he picked strawberries on their garden for a few hours to be able to make and drink this delicious cocktail as a reward 🙂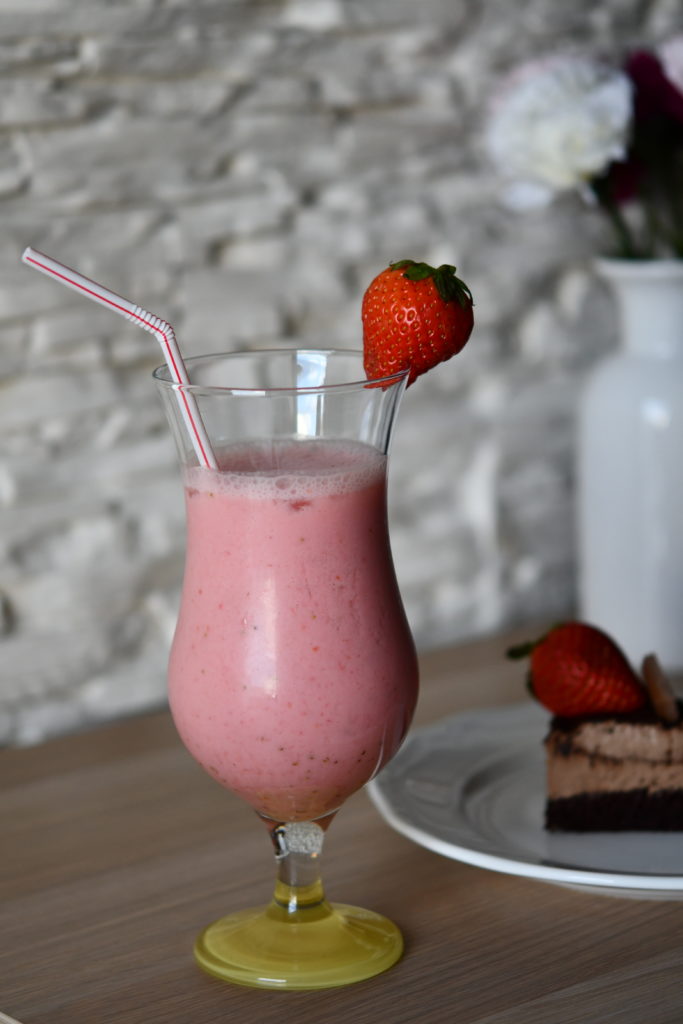 Ingredients:
500 g fresh strawberry (can be frozen)
5 tbsp yoghurt (can be cream)
3-5 tbsp sugar (depending on taste)
Procedure:
Add all the ingredients to a high-powered blender and blend until smooth. After blending, taste to know if it is sweet enough for you ( you can add more sugar to fit your taste and blend again). Served with fresh strawberry or whipped cream 🙂
Enjoy!