During my childhood days, i love eating porridge. My mom prepared us a bowl for breakfast before going to school with milk or cacao. Until now I still like this type of breakfast, but I decided to improve it slightly. This is how this breakfast was created, containing apple which is rich in vitamins and the sweet taste of cinnamon. Start the day with an energetic breakfast 🙂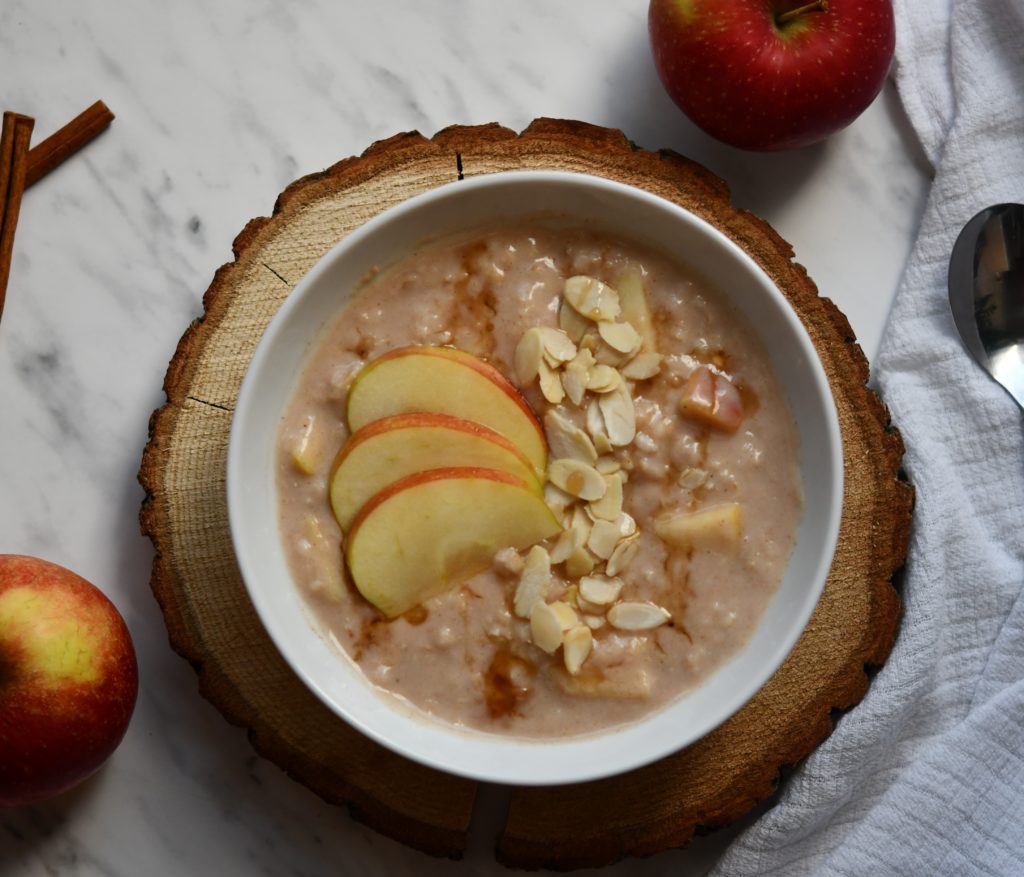 Ingredients:
1 cup Old-fashioned oats
½ apple, cored and chopped
½ tsp cinnamon
1 ½ cup water
¼ cup milk
maple syrup
almonds flakes
Procedure:
Put the water and apples into a saucepan. Bring to a boil over high heat and soften the apples. Add the oats and cinnamon and stir occasionally. Reduce heat into low. Add the milk and simmer for about 2-3 minutes or until thickens. Transfer into a bowl. Add sliced apples, maple syrup and almonds flakes 🙂
Enjoy!