When I told my husband that I would bake cookies, he was happy, but when I added that I will be adding oats, he was unconvinced. He said that I would just eat all by myself. However, the smell and aroma coming from the oven quickly caught his attention. Without waiting for it to cool down, he quickly tried this crunchy and aromatic treat and found out that he really liked this type of cookie. A simple recipe, and certainly will satisfy even the most demanding people 🙂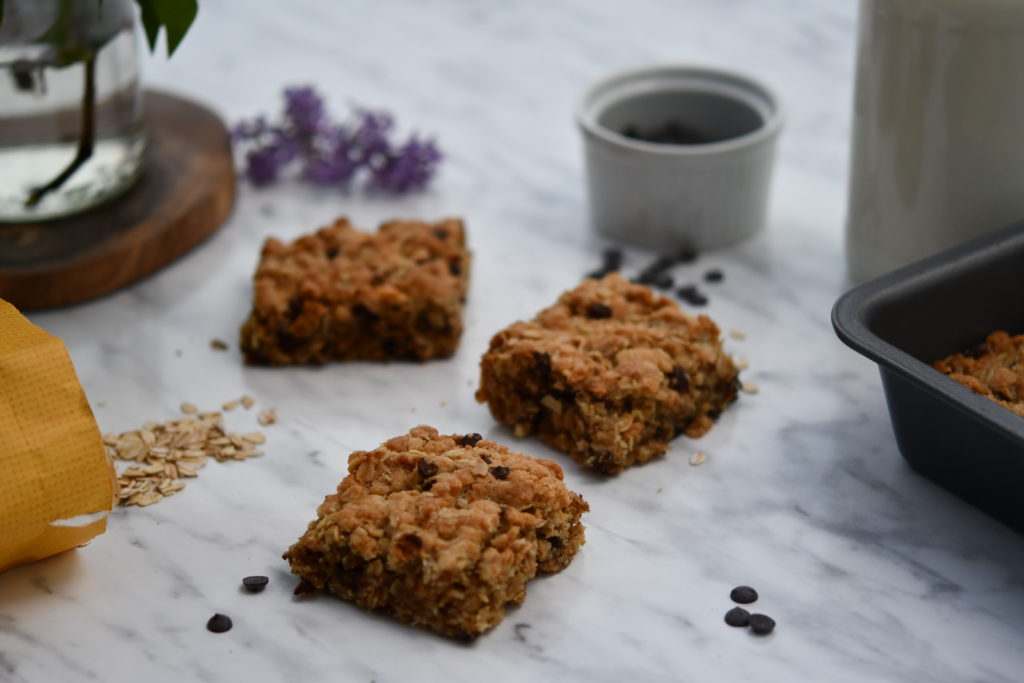 Ingredients:
1 egg
½ tsp baking powder
½ tsp baking soda
½ tsp cinnamon powder
½ tsp salt
1 cup flour
1 ½ cups old fashioned oats
⅓ cup butter, melted
½ tsp vanilla extract
⅓ cup sugar
1 cup semi-sweet dark chocolate chips
Procedure:
Preheat the oven to 170ºC. Place flour, salt, baking soda, baking powder and cinnamon powder in a mixing bowl. Mix together by using a fork. Add sugar and oats. Mix together until well combined. Pour-in the melted butter, vanilla extract and egg and by this time use an electric mixer to combined all the ingredients for 1-2 minutes. Add the chocolate chips and mix. Place and press the cookie mixture into a baking pan greased or sprayed with oil. Bake for 15-20 minutes. Allow them to cool and cut into squares. Serve it with milk 🙂
Enjoy!