Mustard and honey goes perfectly with a delicious pork neck. That is why it is extremely important to prepare the right marinade, and in this recipe just perfectly emphasizes the taste of juicy, crispy pork neck. For these aromatic, colorful, baked vegetables, we had a spectacular lunch, and at the same time tasty 🙂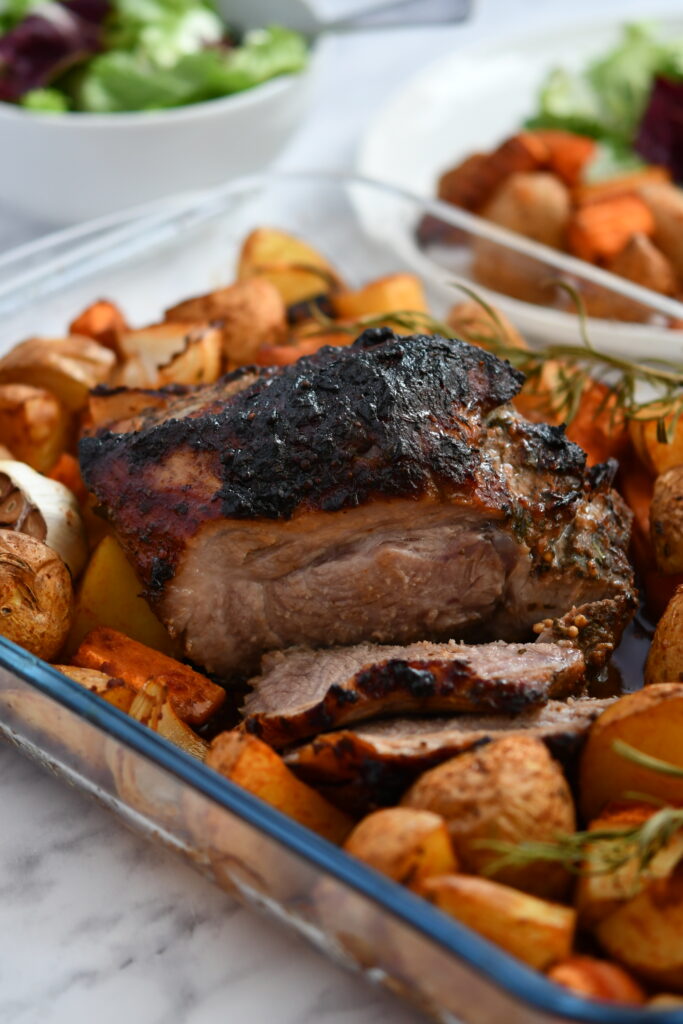 Ingredients:
Meat:
1 ½ kg of pork neck
Marinate:
2 tablespoons of ketchup
1 teaspoon of honey
1 teaspoon of serapian mustard
1 teaspoon of French mustard
1 teaspoon wild garlic spice
1 teaspoon of dried thyme
1/4 teaspoon of salt
½ teaspoon of pepper
Vegetables:
2 carrots, cut into cubes
5 potatoes, cut into large cubes
2 onions, cut into quarters
2 heads of garlic
2 tablespoons of oil
2 teaspoons of sweet pepper
2 sprigs of rosemary
Procedure:
Mix all the ingredients for the marinade thoroughly and rub it over the meat. Put in the fridge overnight for the meat to marinate well. After this time, transfer the pork neck to a heat-resistant dish and bake it uncovered at 170°C (top – bottom) for at least two hours, water it with the separated juices every 20 minutes. Mix the vegetables with the oil, sweet paprika and rosemary. 45 minutes before the end of cooking, add the vegetables to the sides of the pork neck. Serve 🙂
Enjoy!