Delicious, aromatic and colorful pasta with pumpkin sauce is a great idea for a seasonal dish with this delicious vegetable. The dish is easy to prepare, healthy, kid-friendly and it is a great option for a meatless dish that surely kids will love 🙂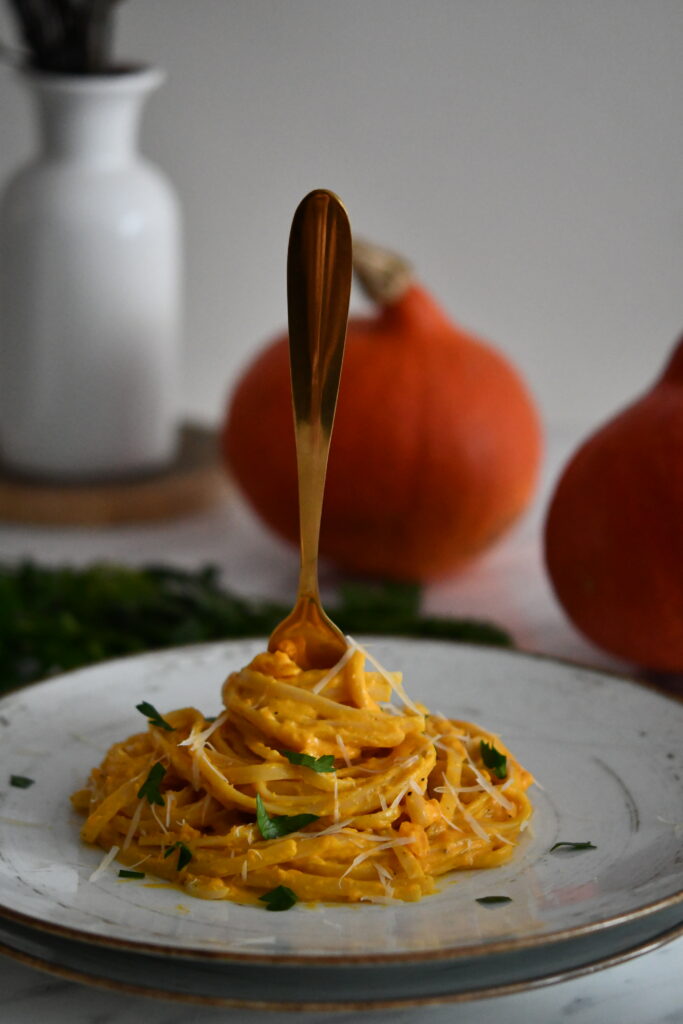 Ingredients:
300 g al dente cooked pasta reserving ½ cup of pasta water
5 tablespoon of butter
2 garlic cloves, minced
1 cup of pumpkin puree
½ teaspoon of nutmeg
180 ml cream 30%
½ cup parmesan cheese, grated
salt and pepper to taste
1 tablespoon chopped fresh parsley
Procedure:
Melt the butter in a pan over a medium heat. Stir in garlic and cook for about 1 minute. Pour in the cream, cheese, pumpkin and nutmeg. Stir until the cheese has melted and to combine everything. Add the pasta water and stir until the sauce thickens. Season with salt and pepper. Stir in the cooked pasta for 2 minutes or until the pasta is well-coated. Garnish with parsley and cheese.
Enjoy!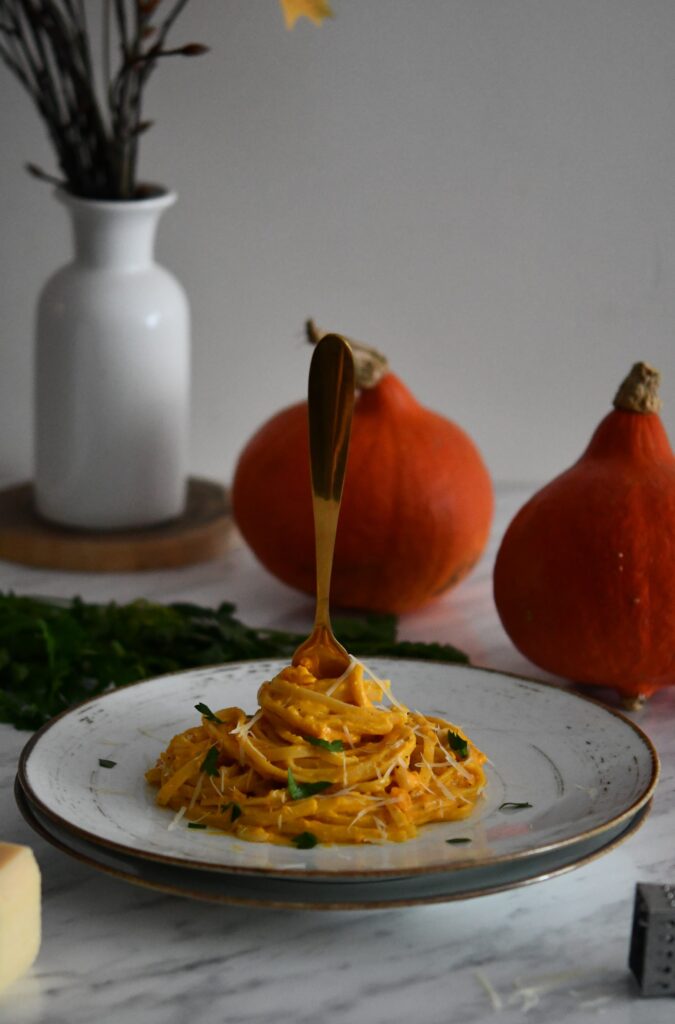 butter
,
cheese
,
cream
,
easy recipes
,
fast recipies
,
garlic
,
nutmeg
,
parsley
,
pasta
,
pepper
,
pumpkin
,
salt
,
sweet cream