A great, warming drink for the upcoming cold days. Mulled beer is also very good for colds, allowing you to soothe muscle pain, sometimes it reduces fever, and also helps you fall asleep. It must not be forgotten that this drink also has an aromatic smell and perfect taste 🙂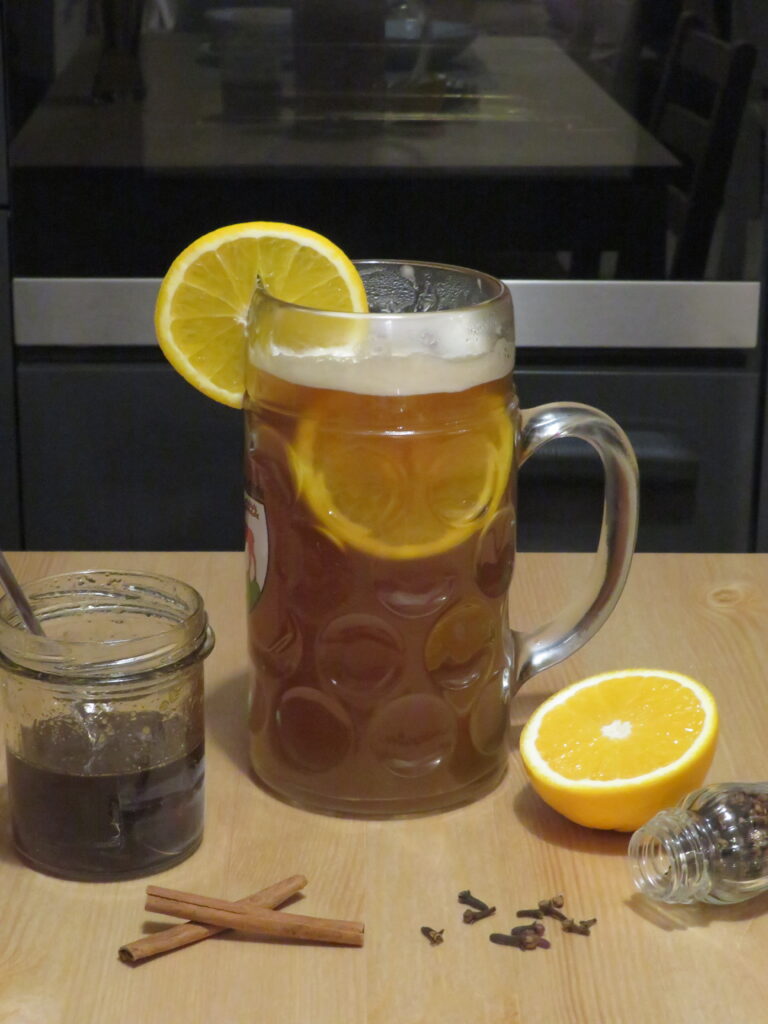 Ingredients:
1 liter of unpasteurized wheat beer
3 tablespoons of honey
6 pieces carnation spice
a pinch of cinnamon powder
2 slices of orange
Procedure:
Heat the beer in a pot, but do not boil it. Add honey, carnation spice and cinnamon, mix everything thoroughly. When the drink is hot, pour it into a glass or a mug with an orange slice. Add the second slice of orange to the garnish. The mulled beer is ready to be served 🙂
Enjoy!