This Lotus Biscoff Cheesecake is a no-bake cheesecake made with crunchy Lotus Biscoff cookie crust as a delicious base. Decadently creamy and super easy dessert that will make you and your guests totally obsessed! You can also try this in different shapes of form or molder or in a cute mini cup 🙂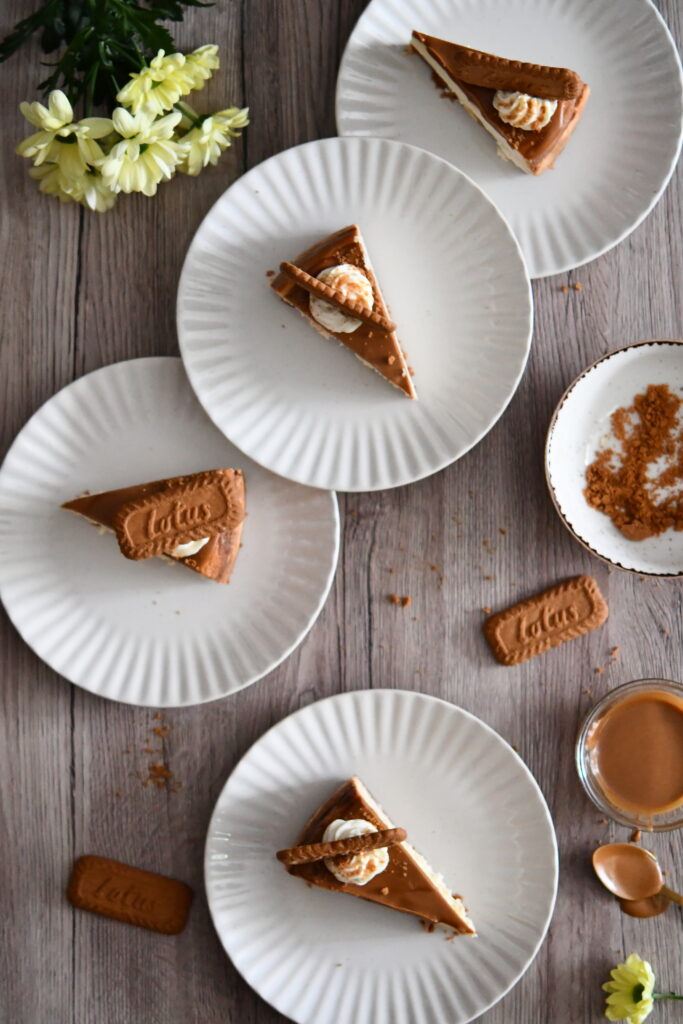 Ingredients:
For the Crust:
235 g Lotus Biscoff biscuits
½ cup melted butter
For the filling:
1 kg cottage cheese in a bucket
250 g mascarpone
300 g granulated sugar
2 tablespoons vanilla sugar
3 tablespoons sour cream 12%
200 ml cream 36 %
5 large eggs
2 tablespoons flour
For the topping:
140 g Lotus Biscoff spread
Lotus Biscoff biscuits for toppings
Procedure:
For the crust, mix the crushed biscuits and melted butter together. The mixture should look like wet sand and hold together. Transfer into a 23cm round baking tin lined with baking paper. Spread evenly and press into the bottom using a spoon. Bake the crust at 180ºC for 10 minutes. Remove from the oven and let it cool. Now, combine all the filling ingredients into a bowl. Mix at a medium-high speed until well combined. Pour the filling over the crust and bake for 15 minutes. Reduce the heat for 120ºC and bake for another 1.5 hours. After this time, open the oven a little and leave the cheesecake inside for about half an hour. Remove from the oven and allow to cool. Once cheesecake is cool, place the Lotus Biscoff spread in a microwave-safe bowl, and heat in the microwave until very fluid and melted, about 40 seconds. Spread all over the surface, quickly spreading it out into a smooth, even layer. Refrigerate for 2-4 hours. Decorate with cream and left biscuits. Slice and serve 🙂
Enjoy!