One of my husband's favorite Christmas dishes reminds him of the taste of his childhood. Extremely simple and tasty recipe for herring, perfect as an appetizer or snack 🙂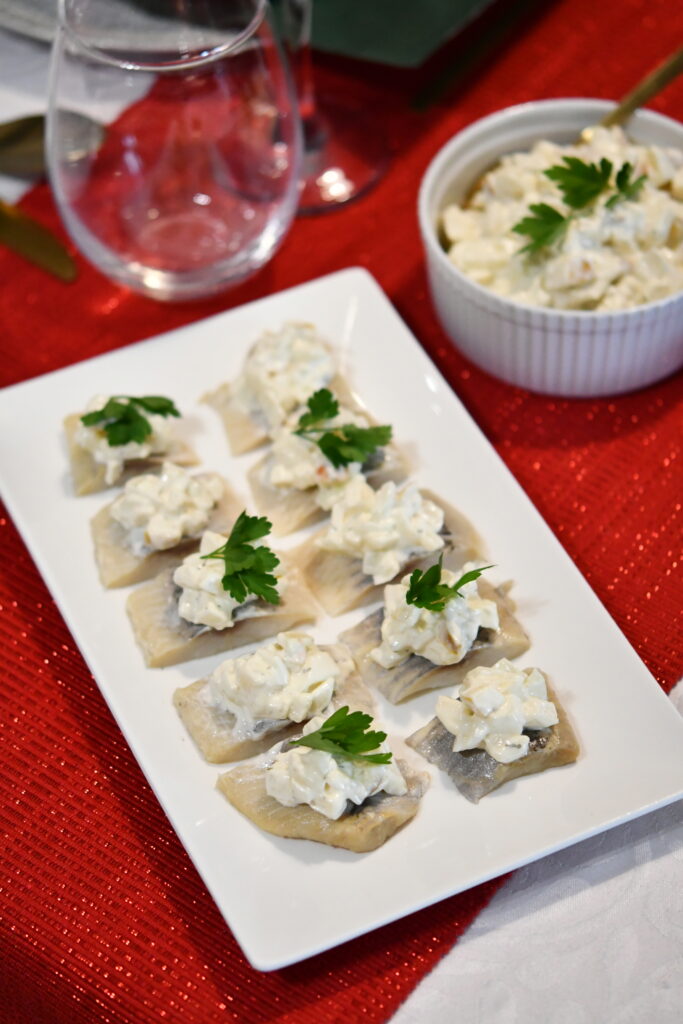 Ingredients:
400-500 g of herring filets a'la matias (if you have real matias, it will be also of course good)
1 onion, finely diced
1 apple (I used sweet champion), cut into small cubes
4 tablespoons of mayonnaise
½ teaspoon of granulated garlic
pinch of salt
a pinch of pepper
a pinch of dried lovage
a pinch of dried green parsley
Procedure:
Put the herring in cold water for an hour and a half (changing the water every 30 minutes) to get rid of the excess salty taste. Dry the filets and cut them into smaller pieces. Mix the mayonnaise with the spices (instead of the spices, you can use one of the salad dressings, for example garlic). Add apples and onion to the mayonnaise and mix everything thoroughly. Put a layer of mayonnaise sauce on the herring to cover the fish. Put the dish in the fridge for an hour to eat it.
Enjoy!