Shrimp paste or alamang is very popular in the Philippines. It is a wet salted small fish or tiny shrimps which is favorite among many Filipinos. This shrimp paste can be great as an addition into various dishes. This time I prepared a sweet, savory and spicy taste, perfectly fit with green mangoes and your favorite dishes 🙂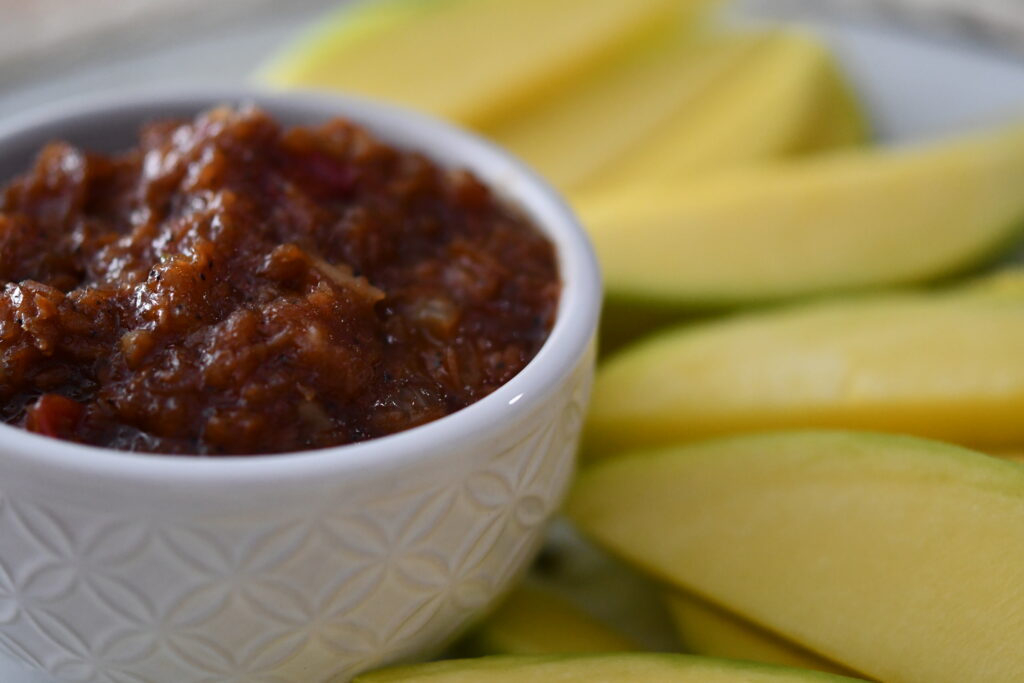 Ingredients:
2 cups of bagoong alamang or shrimp paste
2 garlic cloves, minced
1 small size red onion, sliced
1 medium size tomato, chopped
¼ cup vinegar
2 tablespoons of sugar
1 chili, chopped (if you want spicy)
2 tablespoons of oil, for frying
Procedure:
Heat the oil over medium heat. Sauteed garlic, onion and tomato for 5 minutes or until softened. Add shrimp paste, vinegar and sugar. You can add chili if you want it to be spicy. Cook for 5-8 minutes or until the liquid has absorbed and shrimp paste has thickened. Best serve with green mangoes 🙂
Enjoy!