The perfect gingerbread cookies for any occasion. This recipe allows us to bake delicious gingerbread cookies in the shape we want. Decorating such cookies is pure fun for both children and adults 🙂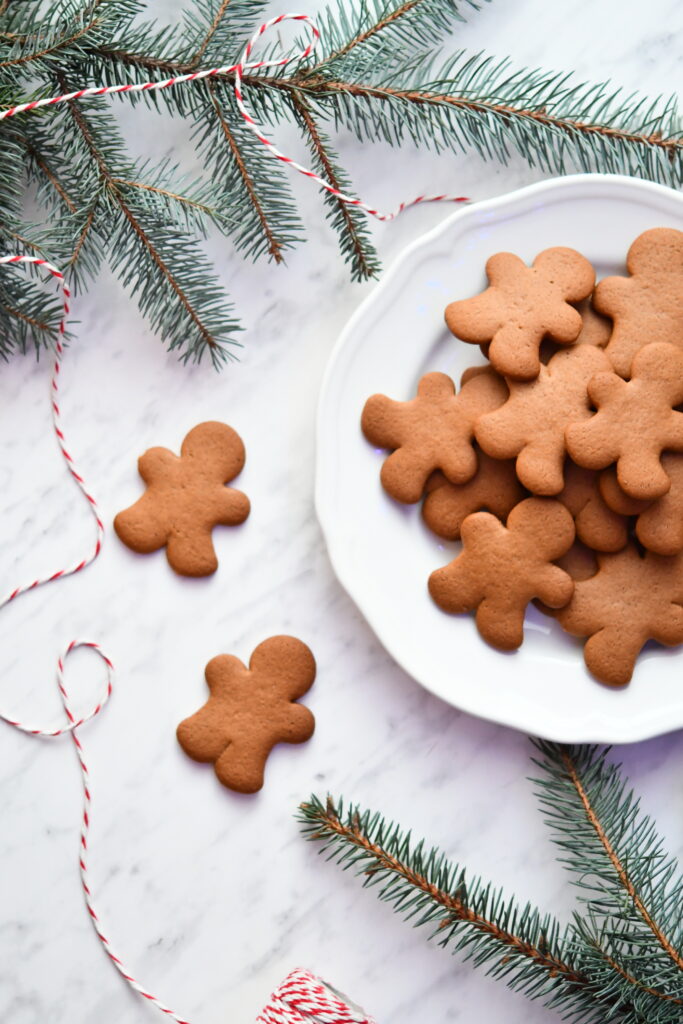 Ingredients:
250 g of honey
250 g sugar (preferably cane)
100 g of butter
600 g of wheat flour
4 teaspoons gingerbread spice
1 tablespoon of cocoa
1 tablespoon of baking soda
2 tablespoons of water
1 large egg
Procedure:
Put honey, sugar and butter in a saucepan and heat over low heat. When the ingredients are melted and combined into a homogeneous mass, remove the pan from the heat and leave it to cool. When the mass is cool, add the egg and mix thoroughly. Sift the flour into a bowl together with the cocoa and gingerbread spices. Mix everything thoroughly. Mix the water with the baking soda and add to the flour. Now add the honey mixture to the flour, mix thoroughly and knead the dough into a homogeneous mass. Wrap in cling film and leave in the fridge for several hours. After this time, take the dough out of the fridge and leave it at room temperature for at least half an hour. Preheat the oven to 170°C. Line 2-3 large baking sheets with parchment paper or silicone baking mats. Generously flour a work surface, as well as your hands and the rolling pin. Roll out the disc until 1/4-inch thick. Cut into shapes. Place shapes 1 inch apart on prepared baking sheets. Re-roll dough scraps until all the dough is shaped. Repeat with the remaining disc of dough. Bake cookies for about 9-10 minutes. If your cookie cutters are smaller than 4 inches, bake for about 8 minutes. If your cookie cutters are larger than 4 inches, bake for about 11 minutes. Keep in mind that the longer the cookies bake, the harder and crunchier they'll be. Allow cookies to cool for 5 minutes on the cookie sheet. Transfer to the cooling rack to cool completely. Once completely cool, decorate as desired. Cookies stay fresh covered at room temperature for up to 1 week 🙂
Enjoy!