Milkshakes are perfect for hot days. This is for sure this milkshake with delicious bananas, ice cream and Nutella loved by many people. It will satisfy the taste buds of everyone, and a large dose of energy contained in this drink will brighten up your day 🙂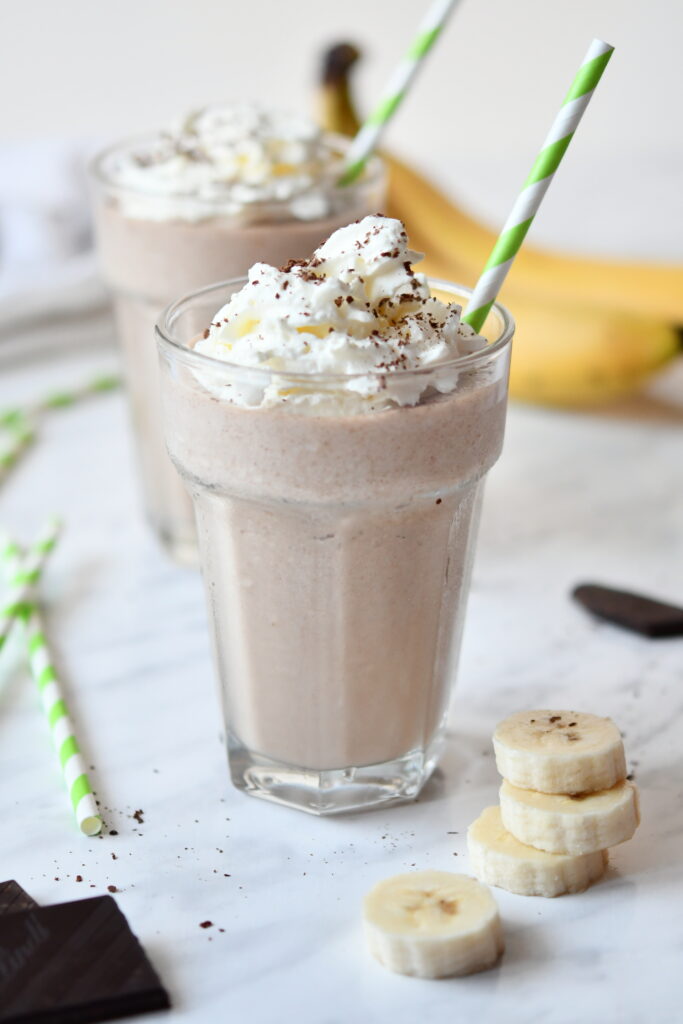 Ingredients:
1 ripe banana, sliced
2-3 tablespoons of Nutella
2 cups of vanilla ice cream
½ cup of milk
whipped cream (optional)
chocolate sprinkles or shavings (optional)
Procedure:
Place the banana, nutella, ice cream and milk into a blender and secure lid. Blend until smooth. Pour into glasses. Top with whipped cream and sprinkle with chocolate shavings. Serve 🙂
Enjoy!