Whiskey is usually drunk clean, with ice or cola. However, it is worth trying various original variations that will suit our taste buds better. This time I present to you a refreshing drink with rosemary and lemonade, perfect for summer days 🙂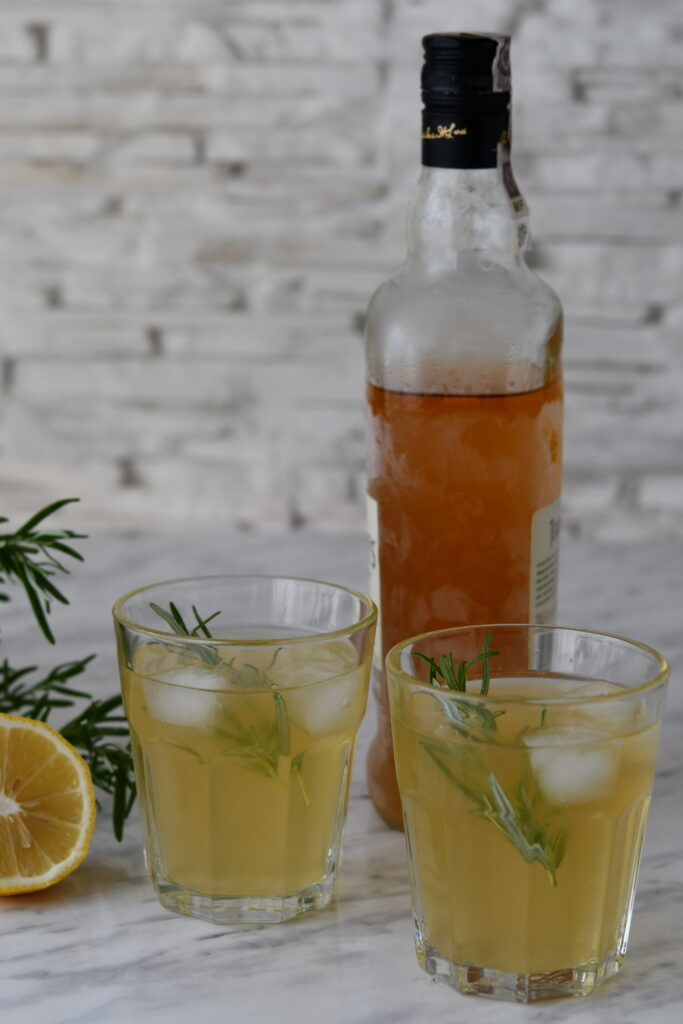 Ingredients:
3-5 tablespoons whiskey (depending how strong of alcohol desired)
1/2 cup of lemonade
sprigs of rosemary
maple syrup (optional)
ice cubes
Procedure:
Pour ice cubes into the glass. Pour whiskey, lemonade and a sprig of rosemary into a shaker (if you like sweet drinks, add 1-2 teaspoons of maple syrup). Shake for 1-2 minutes. Drain and pour into an ice glass. Garnish with a sprig of rosemary. Serve 🙂
Enjoy!