A very simple and very tasty oven fish recipe. No special marinade is required, just rub the fish with simple ingredients that are found in every kitchen (rosemary is not necessary). This one is also great for other fish with white meat, such as trout. A great way to make a delicious and easy-to-prepare lunch 🙂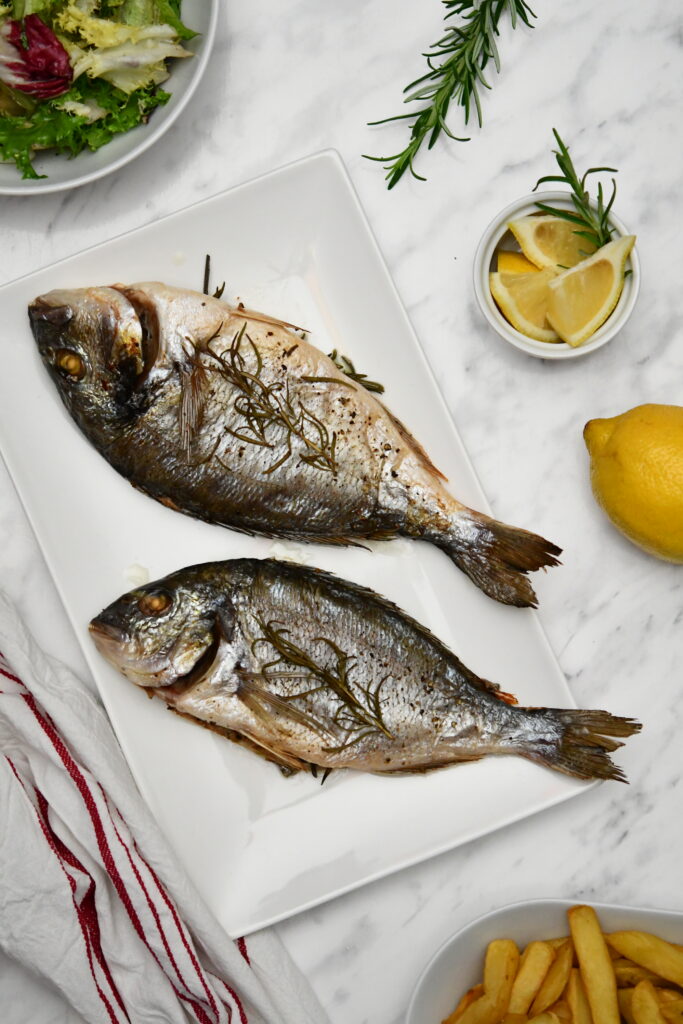 Ingredients:
2 sea bream, gutted, cleaned, washed and dried
half a lemon juice
fish oil
a few sprigs of rosemary
salt and pepper to taste
Procedure:
Pour the oil over the fish and rub it thoroughly both inside and out. Sprinkle with salt and pepper and rub inside and out too. Place the fish on a baking tray lined with baking paper. Put a sprig of rosemary inside the fish and a sprig of rosemary on top of the fish. Pour lemon juice over the fish. Bake in an oven preheated to 190°C (top and bottom heater) for about half an hour. Serve with salad and fries 🙂
Enjoy!