Bundt cake is often associated with holidays, but it also makes a great weekend coffee sweetness. It is easy to prepare and it tastes great. Delicious, sweet, crumbling cocoa cake with toppings is a recipe for a simple and perfect sweetness 🙂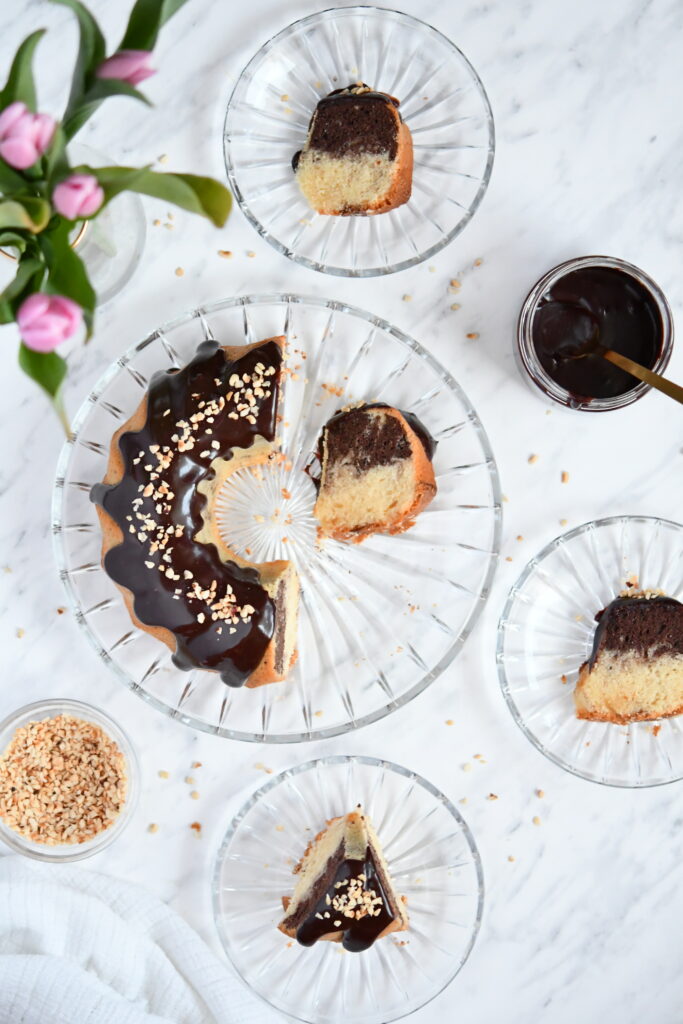 Ingredients:
4 eggs at room temperature
170 g of sugar
1 tablespoon of vanilla sugar
90 g of potato flour
160 g of fine wheat flour
1 teaspoon of baking powder
200 g of melted warm butter
1 ½ tbsp cocoa
1 teaspoon of butter to brush on the baking tin
1 tablespoon breadcrumbs to sprinkle on baking tin
200 g milk chocolate, chopped
100 g dark chocolate, chopped
40 ml milk
chopped hazelnuts, optional
Procedure:
Prepare a cake pan (a small pan about 22 cm in diameter). Brush the inside with butter and sprinkle with breadcrumbs and set aside. Crack the eggs into a larger bowl, add sugar and vanilla sugar. Beat for about 8 minutes until the mixture is fluffy, light and thick. Add the sifted wheat flour, sifted potato flour and baking powder and gently mix with a spatula until smooth. Add melted warm butter and mix again. Pour ⅔ of the mass into the pan, mix the remaining ⅓ of the mass gently with the cocoa and pour it into the pan with the light mass. Bake at 170°C for about 40 minutes until the stick is dry. After baking, take the cake out of the mold and let it cool. To prepare the chocolate ganache, in a saucepan, put the chopped chocolate and 40 ml of milk and stir until the chocolate has melted (if the ganache is too thick, add milk, if it is too thin, simply keep it on the fire for a longer time). Heat until a homogeneous mass is obtained. Remove from the fire and slightly cooled but still thin, evenly spread it over the cake and sprinkle with chopped hazelnuts or your favorite toppings.
Enjoy!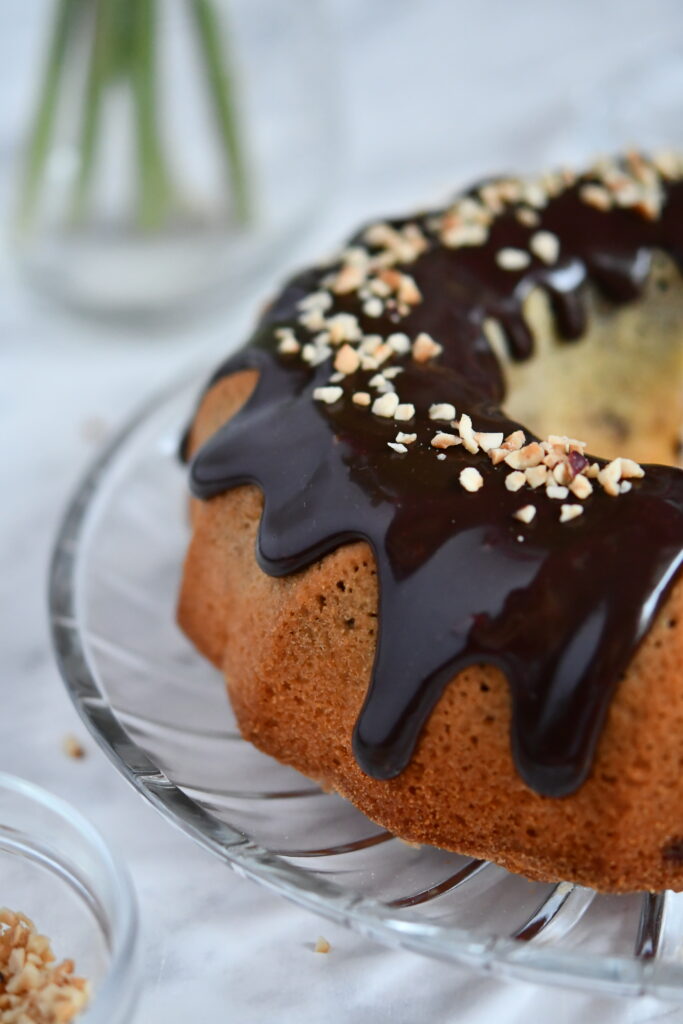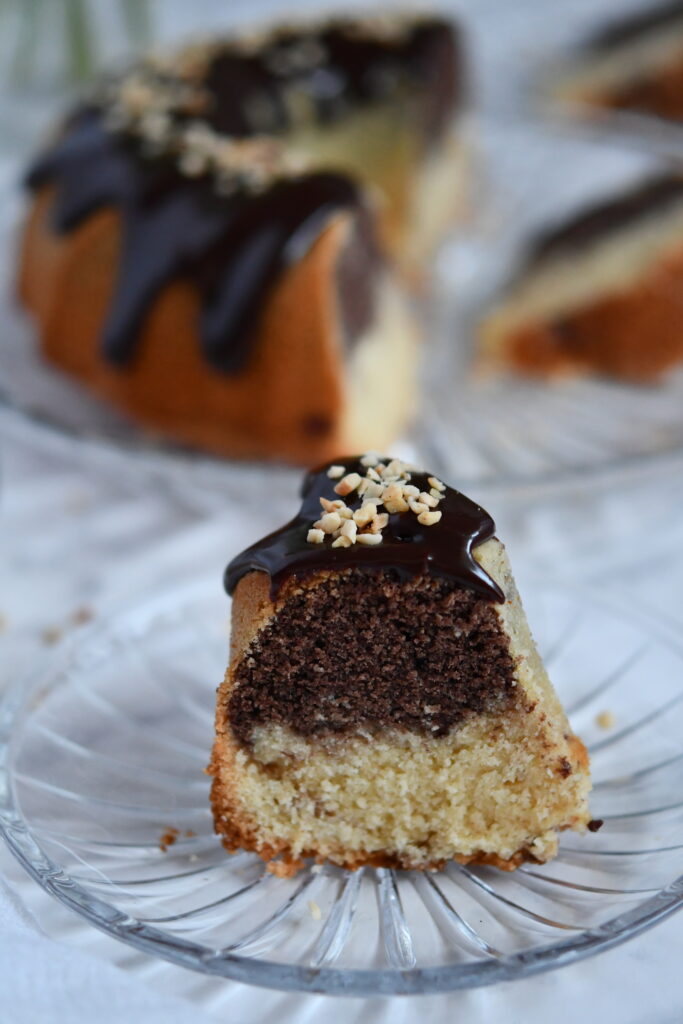 baking powder
,
baking
,
butter
,
cacao
,
chocolate
,
easy recipes
,
egg
,
flour
,
milk
,
nut
,
oil
,
oven
,
potato flour
,
powder bread
,
sugar