Babka Piaskowa also known as Sand Cake or Bundt Cake is a traditional Polish cake which is served in Polish tables especially during Christmas. This cake is classically made in a flower-shaped bundt pan. The recipe is extremely simple, just remember that the ingredients are warm, and the cake comes out soft, slightly moist and extremely tasty, perfect for the festive table. A beautiful bundt cake with a hint of orange perfectly highlights the taste of this dessert which is worth sharing with your loved ones on this special occasion 🙂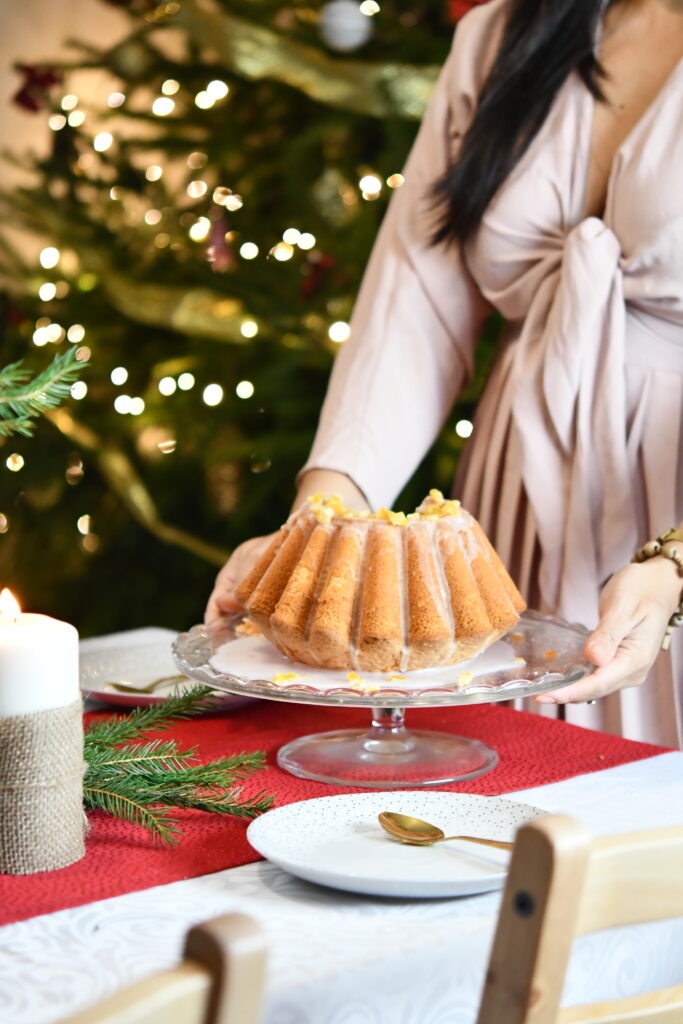 Ingredients:
200 g of butter, melted and warm
4 warm eggs (you can put them in hot tap water)
3 teaspoons of candied orange peel (recipe)
180 g of sugar
90 g of potato flour
160 g of wheat flour (preferably cake flour type 450)
1 teaspoon of baking powder
1 tablespoon of vanilla sugar
1 tablespoon of butter to brush the mold
2 tablespoons of breadcrumbs to sprinkle on the mold
frosting and orange peel to decorate the top (to make the frosting, mix warm water with powdered sugar)
Procedure:
Prepare a cake pan (a small pan about 22 cm in diameter, i used a flower-shaped bundt pan). Brush the inside with butter and sprinkle with breadcrumbs. Set aside. Add the candied orange peel to the melted warm butter. Mix thoroughly and set aside. Sift the potato and wheat flour together with the baking powder into a bowl, set aside. Break the eggs into another larger bowl and add sugar. Beat for 5 minutes, add vanilla sugar and beat for another 5 minutes until the mass is fluffy, light and thick. Add the sifted flours with baking powder and gently mix thoroughly with a spatula. When the ingredients combine, add the melted butter (it is important that it is still warm) along with the orange peel and gently mix again with a spatula until smooth. Pour the dough into a cake pan and bake at 170°C for about 40 minutes, until the stick is dry. After baking, take the cake out of the mold and let it cool. Garnish with icing, orange zest or just dust with powdered sugar. You can, of course, decorate the cake how you want 🙂
Enjoy!