Easy to prepare, beautiful and delicious cold snack, perfect for all celebrations. A mixture of cheeses, spices, mascarpone, mayonnaise and lettuce create an interesting flavor composition wrapped in a delicious tortilla. Surprise the participants of the event with this delicious appetizer 🙂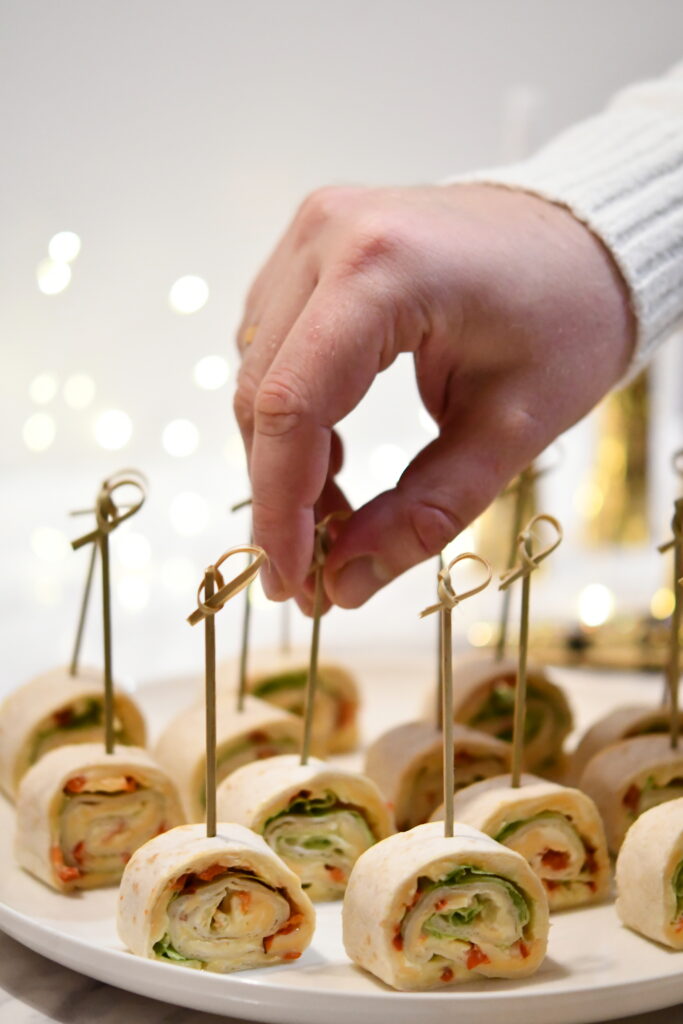 Ingredient:
1 pack of tortilla wraps (6 pieces)
1 big roasted red bell pepper, chopped
100 g cream cheese, in room temperature
3 tablespoons of mayonnaise
1 teaspoon granulated garlic
1 teaspoon granulated onion
salt and pepper to taste
100 g shredded orange cheese
100 g shredded gouda or yellow cheese
pieces of iceberg lettuce
Procedure:
In a bowl, mix the cream cheese, mayonnaise, granulated garlic and granulated onion. Season with salt and pepper to taste. Lay the tortilla wraps on a flat surface. Evenly spread 1-2 tablespoons of cream cheese mixture. Sprinkle with chopped roasted bell peppers, you can roast bell pepper into the oven or you use store-bought. Next, sprinkle it with yellow and orange cheese and place the lettuce on top. Roll the tortilla wrap and refrigerate for an hour. Sliced and serve 🙂
Enjoy!