The taste of green tea is not always found in cookies, and it is really a delicious composition. Shortbread biscuits and the taste of green tea with white chocolate complement each other really well. Tasty cookies for all occasions 🙂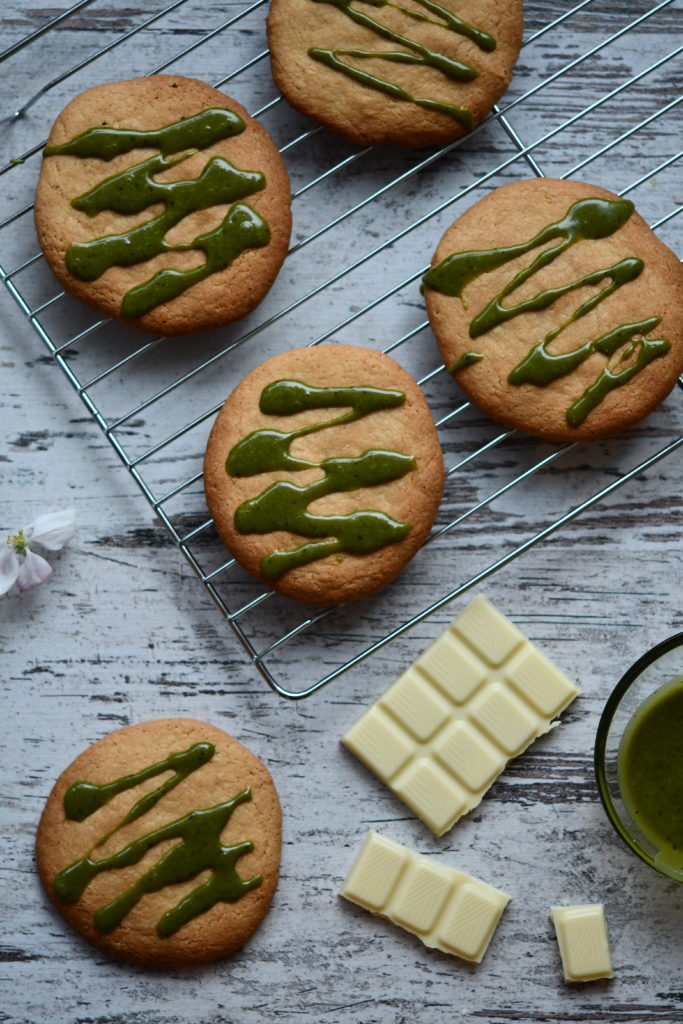 Ingredients:
380g flour
1 tsp salt
1 tsp baking soda
2 tsp vanilla extract
220g unsalted butter, at room temperature
½ cup granulated sugar
1 cup of brown sugar
2 large eggs
1 sachet of matcha green tea powder
1 tsp of hot water
50 g of white chocolate, melted
Procedure:
Sift-in the flour in a medium size mixing bowl. Add baking soda and salt. In another bowl, beat the butter, granulated sugar and brown sugar using an electric mixer. Mix for about 2-3 minutes or until it became creamy. Add the flour mixture, eggs and vanilla. Mix until well combined. Wrap the cookie mixture with plastic wrap and refrigerate for a night. Scoop a cookie mixture alternatively in a baking tin with a baking sheet under. Preheat the oven to 180ºC and bake for 12-15 minutes. Place all the cookies into a cooling tray. Meanwhile, put the matcha green tea into a small bowl, add hot water and stir until powder has dissolved. Pour in the white chocolate and mix well to combine. Now you can already put some matcha milk chocolate into the top of all the cookies and it's ready.
Enjoy!