Chili garlic oil is a simple, aromatic, spicy and intense flavor addition to various dishes. It fits perfectly in Filipino, Asian and Polish cuisine with a variety of dishes and snacks 🙂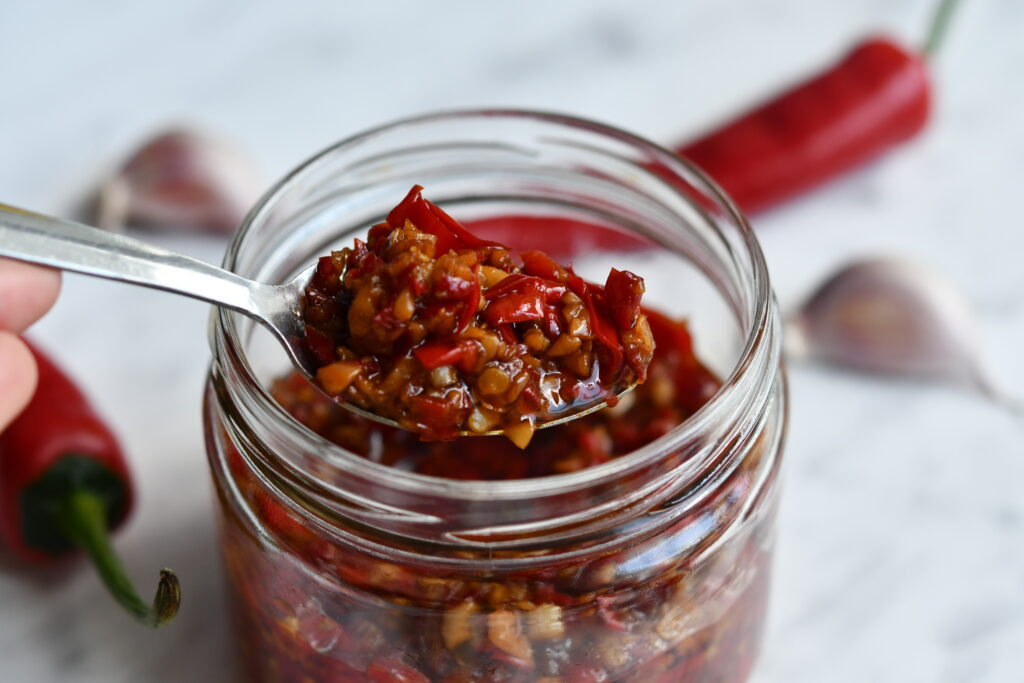 Ingredients:
2 bulbs of whole garlic, minced
10-15 pieces of red chili, diced
½ cup olive oil
3 tablespoon of soy sauce
a pinch of vegeta or other seasoning
Procedure:
Heat olive oil into a medium size saucepan over medium heat. Add garlic and stir constantly until it turns into golden brown. Add the diced chili. Stir. Add soy sauce and a pinch of vegeta. Lower the heat and simmer for 8-10 minutes, stirring occasionally until chili has softened. Remove from fire. Allow to cool and transfer into a jar. Serve with your favorite dumpling 🙂
Enjoy!