Tasty and easy to prepare milkshake great for any occasion. This time, a shake prepared in the shape of a ghost, perfect for a Halloween party for both young and adults. Simple and delicious milkshake that you must try:)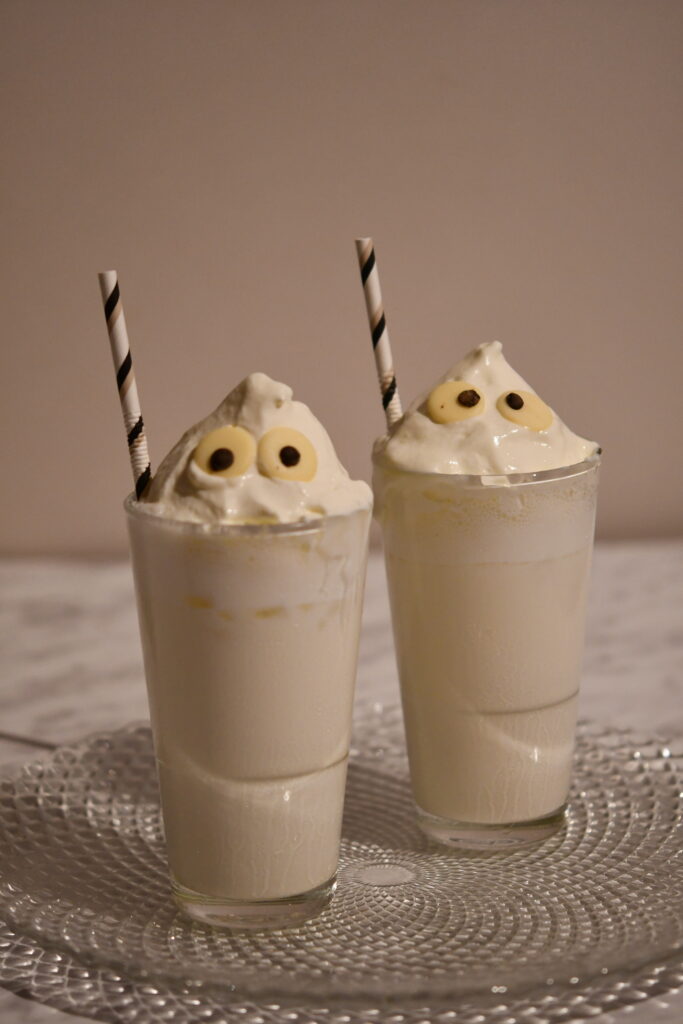 Ingredients:
400 ml milk
4 scoops of cream ice cream
ice cubes (optional)
whipped cream
white round chocolate chips
dark chocolate chips
Procedure:
Blend milk and ice cream until well combined (you can also add ice cubes). Pour into a glass. Top with whipped cream. Decorate with chocolate like ghost eyes. Serve immediately.
Enjoy!